Sony has announced a PSN summer sale, where 11 PS3 games have been discounted by 30% and if you are a PS + subscriber, you get a 50% discount!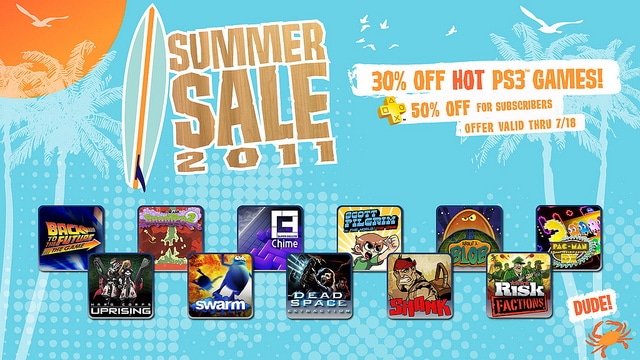 List of games:
Back to the Future: The Game – Full Series
Chime Super Deluxe
Dead Space Extraction
Hard Corps: Uprising
Pac-Man Championship Edition DX
PixelJunk Shooter 2
Risk: Factions
Shank
Scott Pilgrim
Swarm
Tales from Space: About a Blob
The summer sale ends on July 19th, after which you need to pay full price if you want them. Head over to your preferred  PSN Store for the prices.