There aren't too many games more flashy and over-the-top than the Saints Row series, and yet the announcement for Saints Row 4 was surprisingly low-key.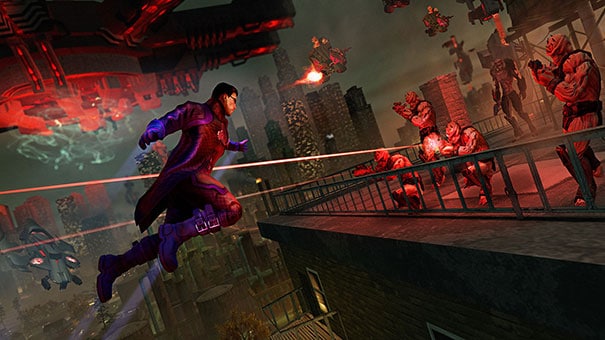 Deep Silver, the franchise's new publisher after it acquired the license and its developer Volition from THQ, has quietly released a trailer for the game, which ends with an announcement of  the game's release date.
Saints Row 4 is headed to current-gen consoles and PC on 23rd August, but fans in India will have to look for import or digital purchase options because as of now, Deep Silver doesn't have a distributor in India.
The reveal trailer features quite a bit of gameplay and the series' trademark juvenile humour. It looks an awful lot like Saints Row: The Third, but Deep Silver has also released a few screenshots which hint at a sci-fi angle to the new game.
Check out the trailer and screenshots below.