Bethesda's Elder Scrolls Anthology, a collection of every major Elder Scrolls game made till date (along with their expansions) will be arriving in India September 13th, 2013 in limited quantity.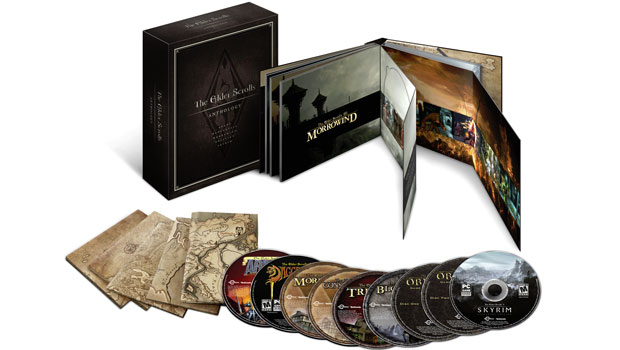 This PC only collection will set you back by Rs. 3,999 and will contain the following games:
The Elder Scrolls Arena
The Elder Scrolls II: Daggerfall
The Elder Scrolls III: Morrowind
– Tribunal
– Bloodmoon
– The Elder Scrolls Construction Set
The Elder Scrolls IV: Oblivion
– Knights of the Nine
– Shivering Isles
The Elder Scrolls V: Skyrim
– Dawnguard
– Hearthfire
– Dragonborn
Since both Arena and Daggerfall are really old games, they will come with a pre-configured version of DOSbox that will allow both games to work on modern machines. Morrowind and Oblivion are based on their respective retail versions which means they will not require a Steam activation. Skyrim on the other hand will as it is based on the Legendary release.
We're also told that The Elder Scrolls Anthology is a direct import which means all five physical maps as well as the packaging will be of international quality.