Where there is War, there is Death, and THQ's announcement of Darksiders II today echoes it. While the first game had us playing as War, the sequel features a different Horseman of the Apocalypse – Death, seen brandishing dual scythes on the cover of Game Informer's latest issue. The story runs in parallel with the first game, which received a stellar 9/10 from us, and revolves around Death's attempt to redeem his brother, who was blamed for prematurely starting the apocalypse .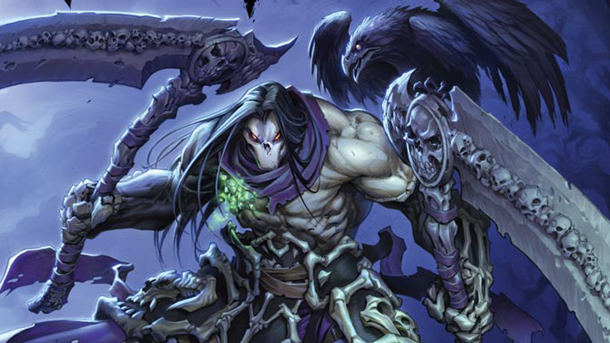 "We have taken the best parts of Darksiders and improved on them with a host of new mechanics and features. You will see great things from this epic game." promised Danny Bilson, executive vice president of core games at THQ.
Darksiders II is set for release  in 2012 for Xbox 360, PS3 and PC, and for the sake of the many PC gamers in India, let's hope the PC version releases on time.