After the lower than expected sales of UFC Undisputed 2010, THQ took the bold decision to space out the UFC series rather than releasing one every year. So after going through 2011 without a UFC game, the wait for MMA fans will end in 2012 with UFC Undisputed 3, which promises several changes and introduces many new gameplay elements. In an attempt to make it less daunting to newcomers, the game will now feature both traditional and simplified gameplay controls.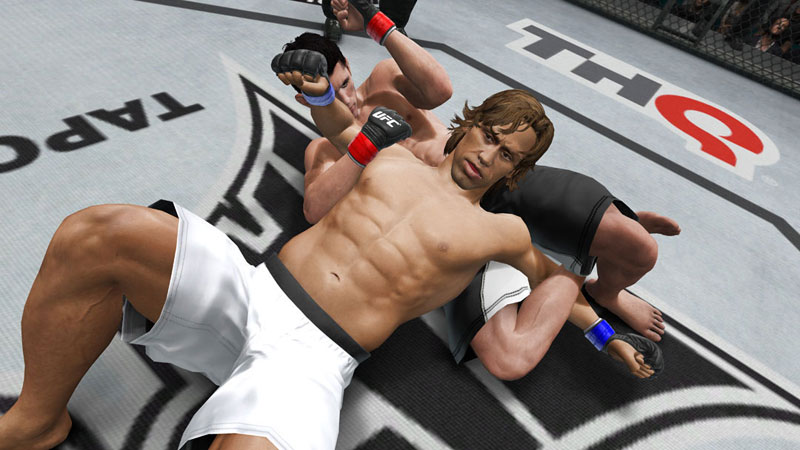 UFC Undisputed 3 features an all-new PRIDE mode, the prospect of which is sure to excite long-time MMA fans. The game also boasts a brand new submission system, new ways to finish fights, enhanced visuals and personalized fighter entrances. For those craving some no-holds-barred bare-knuckled action, the Japanese MMA league brings ground knees to the head, soccer kicks, and head stomps to the table. Undisputed 3 will feature 150 of the UFC's top stars, including those from the Featherweight and Bantamweight divisions, which were recently introduced into the UFC.
The big question, however, is will UFC Undisputed 3 feature fighters from the Strikeforce promotion, which was recently bought out by UFC and features some great fighters, including the legendary Fedor Emelianenko.
We have a couple of serious MMA fans in the IVG editorial team, and we gave UFC Undisputed 2010 a neat 8/10 for its authenticity and great fan service. More details on UFC Undisputed 3 should be available at E3. Let's hope Yuke's puts that extra year of development to good use.
UFC Undisputed 3 is scheduled for release in 2012 for Xbox 360 and PS3, and will be available in India via E-Xpress Interactive.