The rebooted Wolfenstein franchise has developed quite a distinctive marketing approach. Taking familiar icons, images, works from the 1950's and 1960's to create pastiches of the same under the Nazi jackboot.
Unlike The New Order's Panzer Hund Edition, the Collector's Edition for The New Colossus comes with sweet, sweet swag and the game itself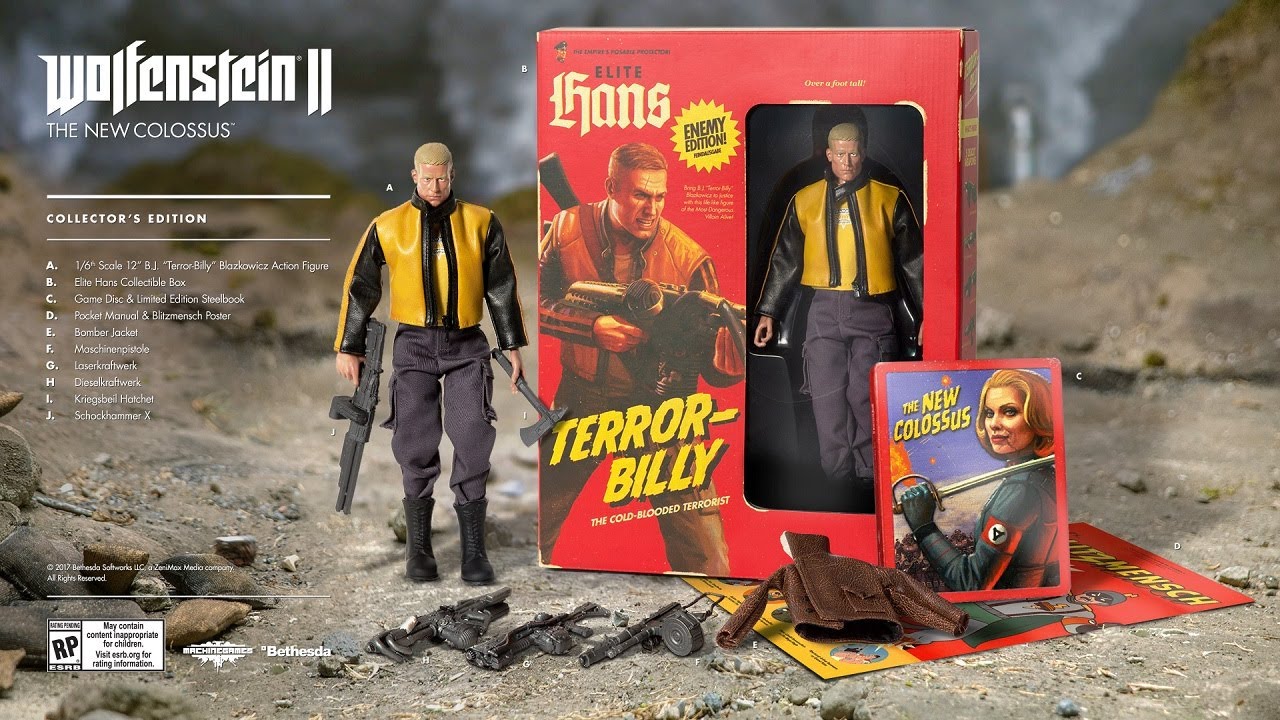 The complete package includes,
Games Disc & Limited Edition Steelbook
12″ B.J "Terror Billy" Blazkowicz Action Figure
Elite Hans Collectible Box
Pocket Manual & Blitzmensch Poster
Accessories for Terror Billy,

Maschinenpistole
Laserkraftwerk
Dieselkraftwerk
Kriegsbeil Hatchet
Schokhammer X
You can pick up the Collector's Edition from GamesTheShop. The standard edition can be had from Amazon, GamesTheShop, Flipkart or your preferred local source.
Read More: Wolfenstein II: The New Colossus is getting a Season Pass and here is what is inside it
Wolfenstein II: The New Colossus is out for Sony's PlayStation 4, Windows PC and Microsoft Xbox One platform on the 24th of October.