Microsoft discounting the Xbox One in India isn't really news any more, but the console has received its biggest price reduction yet.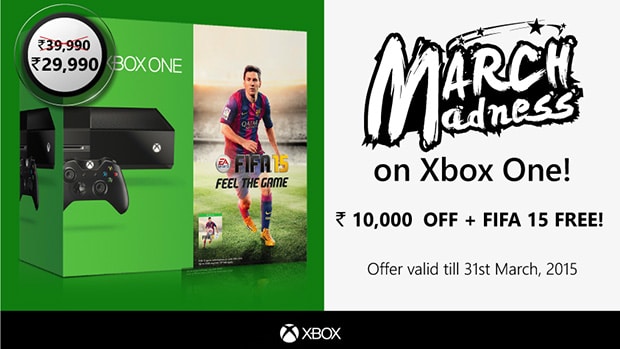 All through March, the Xbox One FIFA 15 bundle will be available for Rs 29,990 only. That's a straight Rs 10,000 reduction on the MRP.
The offer is only valid till 31st March, but if the past is any indication, this may not be the last time the console gets a price drop.
It's worth noting that the Xbox One's rival, the PlayStation 4, has been available in India for over a year and continues to sell at its launch MRP of Rs 40,000.
Xbox One is available in India exclusively through Amazon.in. Click here to avail of this latest price drop.