Zapak today announced the launch of Zapak Plus, a subscription game service that offers unlimited access to 120 games for a fixed monthly or quarterly subscription. Starting at Rs 99 for a month, the games selection includes popular titles like Dirt (the first one) and Ashes Cricket 2009 as well as some relatively unknown games. Codemasters' newer titles like Grid, Dirt 2, Dirt 3, and the Operation Flashpoint games, however, are not available. Indiagames also offers a similar service via its Games on Demand offering.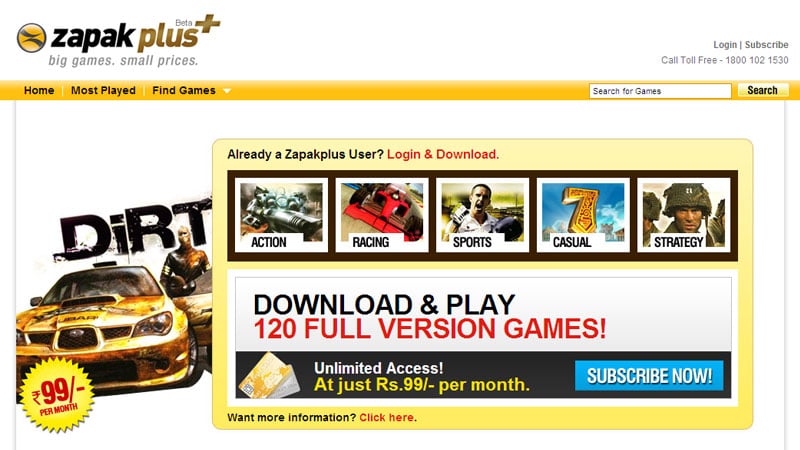 You can either buy a subscription online or opt for the cash-on-delivery option. Once you've subscribed, you can download and play games via the Zapak Plus client.
To subscribe or for more information on Zapak plus, go to http://www.zapakplus.com.