To say PlayerUnknown's Battlegrounds is a popular game would be a massive understatement at this point. What eventually began as a mod by Brendan Greene has taken the gaming world by storm right now. Having launched on Steam Early Access back in March, PUBG has crossed 24 million sales just on PC. In fact it has grown so much that Tencent has planned two mobiles games for it in China and Microsoft highlighted it at E3 2017. It finally launched on the Xbox One platform last week through the Game Preview program allowing a mostly untapped market to get in on the global sensation. It had over a million players in 48 hours on Xbox One which is pretty damn amazing. It is growing so fast on PC that the artwork printed for the Xbox One release mentions 16 million units sold on PC when the number is nearly 10 million higher at this point.  I've been playing it on Xbox One S since launch and the experience has been a rough but fun one.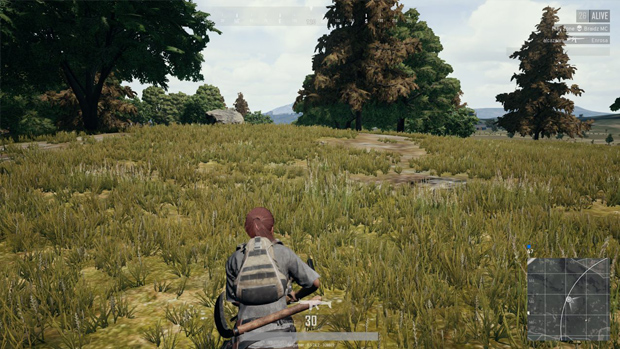 PUBG Corporation has stated that the Xbox One release will be similar to what launched on PC in March with some new additions and updates. This release supports the original map, squad gameplay, both first and third person view, and a few more features. One thing to note is there are no first person only servers on Xbox yet. You can switch between both views but third person gameplay has you at an advantage. They will be constantly updating and optimizing the release as they did on PC.

The first impression you get on booting PUBG up on Xbox One and getting into a round isn't good. In fact it is pretty terrible. After creating your character and searching for a game, you get put into a massive empty lobby that is collecting people until it hits 100 or begins a game. This area looks terrible and runs horribly. The floor looks like something the N64 would laugh at. People are teleporting all over the place but this isn't the actual match. PUBG has you jumping off a plane and then parachuting onto one part of the massive map to find loot and then try and survive until the end. Even the parachuting bit runs poorly on the One S. Thankfully, once you land on the ground and the actual game begins, things are much better.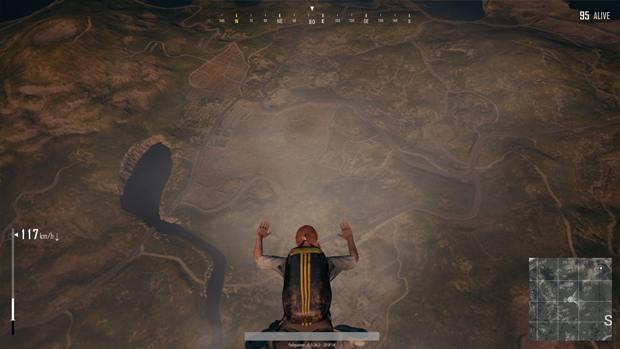 The core gameplay is what makes this worth coming back to each time. The thrill of trying to find loot and survive with 99 others who all want to kill each other in an ever shrinking map with explosive zones is quite the experience. During the actual gameplay, there are some fps drops on the One S but I got used to it quick and it played well. There are loads of low resolution textures that are a contrast to some of the better looking visual aspects. This is the initial Game Preview release so I hope things improve over the next few months.

When it comes to the movement and combat on the ground, it took a while to get used to the controls. PUBG Corporation had help from The Coalition at Microsoft and they've done an interesting job. A lot of it doesn't feel natural for people who play shooters on the Xbox One but I like the multiple interactions for face buttons to allow for more inputs. This is a game where I wish Microsoft allowed better use of the Elite Controller. Aside from some input lag, PUBG plays well with a controller. In my first 10 games I managed getting to #19 in the best one which isn't amazing but it was a lot of fun all the way.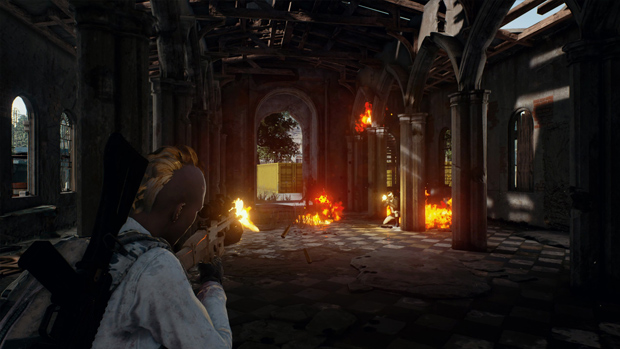 If you have an Xbox One X, while there are improvements to the framerate remaining closer to 30fps, the big advantage comes in the visual and resolution front. It is native 4K on the One X and native 1080p on the One (and One S). Loads of textures and assets are better quality on the One X as well. Microsoft is even bundling PUBG with the Xbox One X basically getting you the game free if you buy an Xbox One X from many retailers in countries where the One X is available.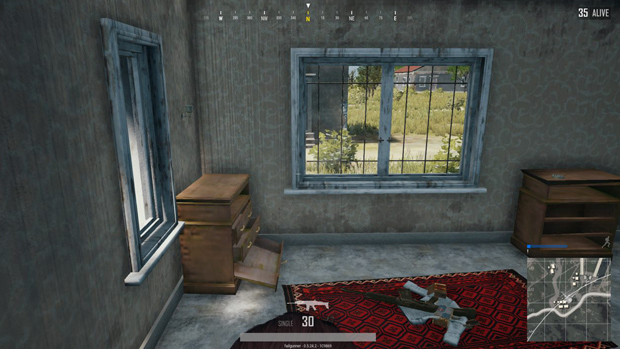 Overall PUBG is rough around the edges for sure on Xbox One. If you can look beyond the tech issues and just want to play a massive battle royale game that has you getting into games within seconds, PUBG is worth it. It is still in Game Preview and you can buy it digitally on the Xbox store for Rs 1990. As of this writing, the retail release which is a code in box with stickers is not available in India.