Even before E3, Sony announced that it wouldn't have a major presence at Gamescom this year, choosing to bring PlayStation's big guns to Paris Games Week instead. A sign that Sony was getting complacent with its market leader position, maybe? Nonetheless, this was the perfect opportunity for Microsoft to capitalise, and use Sony's absence to set the agenda at the world's biggest games expo.
Microsoft desperately needs that attention. Xbox is currently a distant third in Europe, behind PlayStation and Nintendo, and the top 50 game charts for Germany features just the one Xbox One title – Batman: Arkham Knight in 45th place. So did Microsoft steal the show? Here's a look at some of the big announcements from Xbox at Gamescom 2015, as well as some that underwhelmed.
Quantum Break made up for all the delays
There was no place left to hide for Quantum Break. After many delays and skipping E3, Remedy had to impress and then give us a firm release date, and it did both. The gameplay demo looked almost unreal – in a good way. It was also nice to see the live-action TV series is still coming along, and boasting a cast of Game of Thrones, Lost and X-Men actors. No one who came with high expectations from Quantum Break would half left disappointed (unless they expected for the game to be playable at Gamescom).
Crackdown 3 ups the ante
Microsoft's famous 'power of the cloud' got its time in the Gamescom limelight during the unveiling of Crackdown 3 and its '100% destructible' environments. After the disappointment that was Crackdown 2, it appears new dev Reagent Games isn't straying much from what made us fall in love with the first game. On top of that, Crackdown 3 also features competitive multiplayer, which we'll get to try out next summer. We're hyped.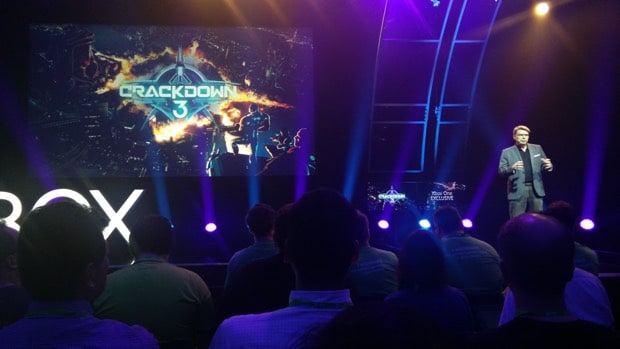 Scalebound isn't vapourware!
Microsoft didn't talk much about Scalebound after it was first announced at E3 last year via a CG trailer, and its absence at E3 this year raised a few eyebrows, but creator Hideki Kamiya was on the Gamescom stage to allay any fears with a fairly long gameplay demo. Unlike Platinum's previous games, Scalebound is an action RPG, and while the (clearly early in development) demo looked a little rough around the edges, it did show enormous scale. The addition of four-player co-op doesn't hurt either. With a holiday 2016 release window, it joins the previous two games in this list to make the Xbox One's 2016 line-up a formidable one already.
No one asked for Halo Wars 2
Microsoft ended its press conference with what it thought was a megaton, and usually, the announcement of a new Halo game would be just that, but not when it's an RTS spin-off. Microsoft made no secret of the fact that the first Halo Wars was not a successful experiment, even going on to shut down legendary studio Ensemble Games (Age of Empires) after its release. So what prompted them to go back to the series is anyone's guess. Maybe it thinks this is finally the right time to revisit the strategy genre, or maybe it's just a way to bring 'Halo' to Windows 10. Whatever the case, if Microsoft was intent on bringing back a spin-off, fans would much rather have a new Halo ODST.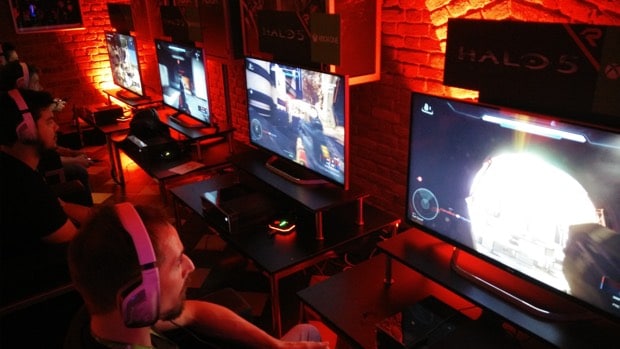 Halo goes big on e-sports
Microsoft focussed on multiplayer, and more specifically, e-sports for Halo 5's Gamescom showing, even having commentators on stage to run us through a Capture the Flag match between between two top Halo teams. They then went on the announce the first ever Halo World Championship with a prize pool of $1 million. It's clear Microsoft wants a piece of that e-sports pie, and the playthrough even showed off several tweaks to the Halo multiplayer formula, designed specifically with e-sports in mind.
Backwards compatibility and Windows 10 integration in November
Windows 10 hit PC last month and it's coming – in some shape or form – to Xbox One in November. Don't expect a PC interface on your console, but Microsoft spreading the core OS to multiple devices could have many implications. For example: enabling cross-buy so you can buy a game on PC (Windows 10) and get the Xbox One version for free; universal apps that work across Windows, mobile and Xbox One; and cross-play so you can play multiplayer with players across all Windows 10 platforms. Also coming in November to all Xbox One users is Xbox 360 game backward compatibility, which will certainly give a lot of incentive for Xbox 360 owners to switch over, particularly those in countries like India who are now getting into the Xbox ecosystem through the cheaper console. These may not seem like the most sensational announcements, but they all go a long way to increasing the Xbox One's value proposition.
Microsoft pulls its own Kickstarter coup
Sony grabbed all the headlines when it unveiled the Shenmue 3 Kickstarter at E3, and at Gamescom, Microsoft unveiled its own Kickstarter giant. Former Castlevania producer and game director Koji Igarashi was on stage to announce that Bloodstained: Ritual of the Night, which raised over $5 million through the crowd-funding site, will be coming to Windows 10 and Xbox One with cross-play support. It's a win for Xbox One owners, but having said that, Bloodstained won't be exclusive to Microsoft's platforms. It has already been announced for Steam, PS4 and PS Vita. However, this is a sure sign that Microsoft is taking its PC-Xbox integration seriously.
Third-party filler
Just Cause 3 looks fantastic and it's great that Homefront: The Revolution is still alive despite Crytek's woes, but at an Xbox press conference, both seemed like filler material, especially with nothing much in the way of exclusivity announced for either game (unless you count the free Just Cause 2 code included with Just Cause 3). Microsoft could well have used the time to talk more about some of its exclusives. A Forza live demo, maybe, or another glimpse of Gears 4.
All in all, Microsoft's Gamescom offerings were strong, but there was little there that we didn't already know about or hadn't already been announced earlier. The one surprise – Halo Wars 2 – isn't really as big an announcement as Microsoft probably thinks it is. The bottom line though is that Microsoft has arguably the stronger games line-up for the rest of 2015, with titles like Halo 5, Forza 6, Rise of the Tomb Raider, as well as exclusive content for FIFA 16. Moreover, the company is already building up it's line-up for next year, with Crackdown 3, Quantum Break, Scalebound, Halo Wars 2 and Gears of War 4.
The Xbox One is already picking up momentum in the West, and Sony will really have to go all out at Paris Games Week by showing something new from its first party studios rather than just relying on its third-party deals.