If the idea of hopping between four different press conferences in one day sounded crazy, here is another one – try being on your feet for eight continuous hours, always on the move, going from one booth to another. Yet, 44,999 fellow gamers did the same thing when they assembled at the Los Angeles Convention Center to kick-start E3 2011. After all the hype and hoopla that surrounds the press conferences, the actual E3 show floor is where us gamers get to try out what was shown earlier on the big screens. This is where the hype-train catches steam!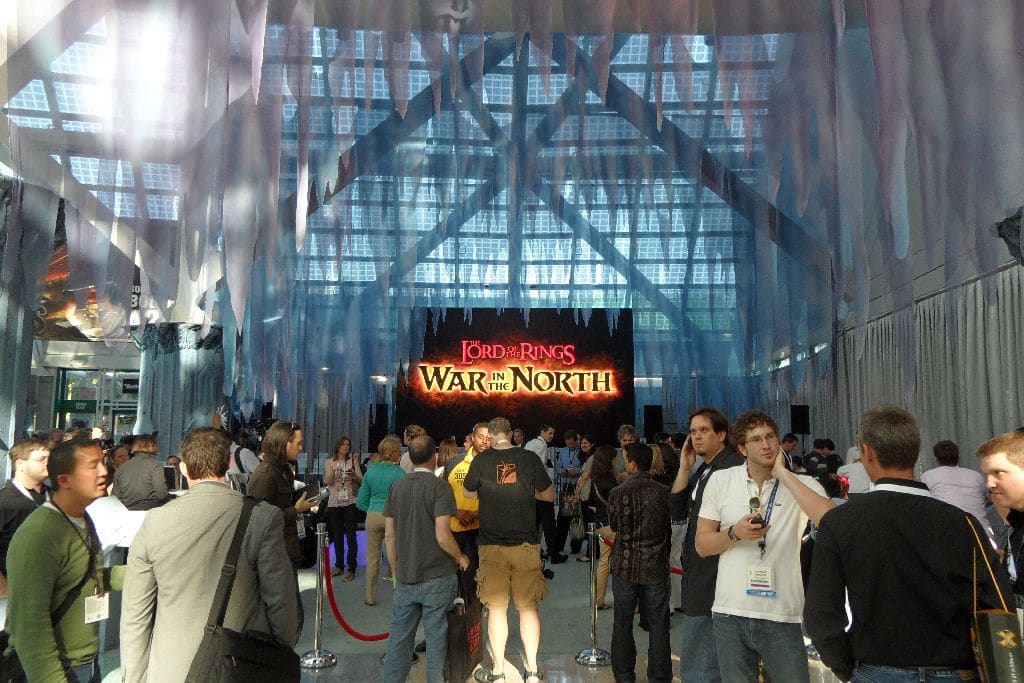 Thanks to Nintendo never having bothered with the Indian sub-continent, there was no invitation for the Nintendo conference, which was good for me in a way because I got to sleep two extra hours and recover from all the press conference-hopping a day earlier. A quick breakfast (with two apples stolen from the breakfast buffet) and I was off to the L.A. Convention Center, this time on the super cheap L.A. Metro bus service (because Sam says we will have to buy the iPad 2 ourselves). After hot-footing through two blocks, we were at the hallowed grounds.
But what is life without some drama? I had my share served when we realised that we actually did not have a valid entry pass to the E3 show floor! Turns out, all those invitations were only for the press conference and our request for the show floor pass got lost somewhere in the middle. But being gamers in India has taught us many things, like how to import that game or that much valued collector's edition that will never hit the Indian shelves. A little bit of trademarked Indian jugaad and we were in (many thanks to our helping angel. You know who you are even though we cannot name you).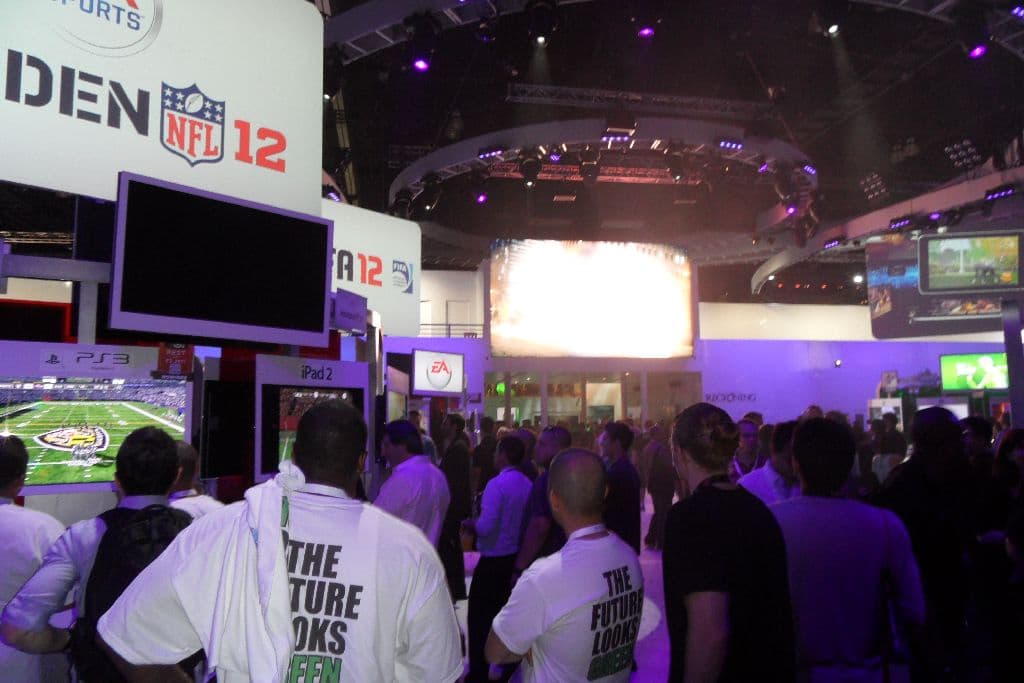 Stepping into the South floor, we were greeted by the huge EA booth dominated by Battlefield 3, FIFA 12 and Madden NFL 12. FIFA 12 in particular seemed to be everywhere, especially with it being showcased on consoles, iPads, mobile devices and what not. Battlefield 3 had a huge line of people literally camping on the floor, waiting for their chance to get their hands on Battlefield multiplayer. Other booths featured SSX and Mass Effect 3. Booth babes dressed in snowboarding gear were handing out snowboard shaped pen drives and posing for pictures.
The swag and the eye-candy reminded me that I had to set out on collecting swag and booth babes for the spoilt-by-the-Babes-thread IVGians. There were plenty of beauties prancing around, forever captured on our CCDs and soon to be put out for your viewing pleasure. What did not end up in my camera was the meltdown of one of the booth babes. Apparently some guy called her a fake, following which ensued an onslaught of tears, lunges, slaps and curses, all played out near the GT TV booth. It was funny and scary at the same time.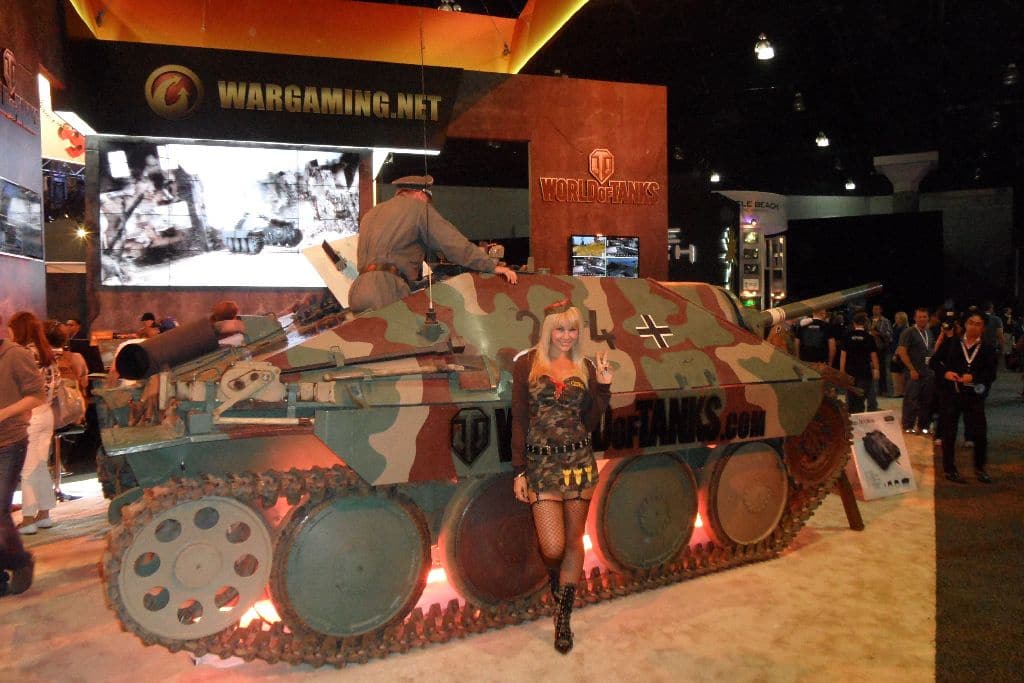 Beating a hasty retreat from there, I ended up at the Ubisoft booth. The shortest line led me to the Assassin's Creed: Revelations multiplayer hands-on followed by Tom Clancy's Ghost Recon demos. The guys at the booth were great at explaining the various mechanics and answering questions as we played along. Next up was a private showing of Brothers in Arms: Furious 4. We were welcomed with authentic German beer (neat touch!) while a team of four showed off the completely overhauled and over-the-top Brothers in Arms. Both the beer and game were good.
Having downed an overpriced cheeseburger and some Diet Coke, I headed out to the back lot for a quick break from the combined visual and aural assault that is the E3 show floor. Massive Xbox crates were piled up in the back lot, their erstwhile cargo now on the show floor. I would be seeing the same kinds of crates, albeit now marked as Sony, the next day on the western side of the convention centre. The logistics involved here is absolutely breathtaking, especially when you walk in and are greeted with a massive larger-than-life statue of Marcus Fenix. On a side note, the Japanese seem to outnumber everyone else when it comes to smoking.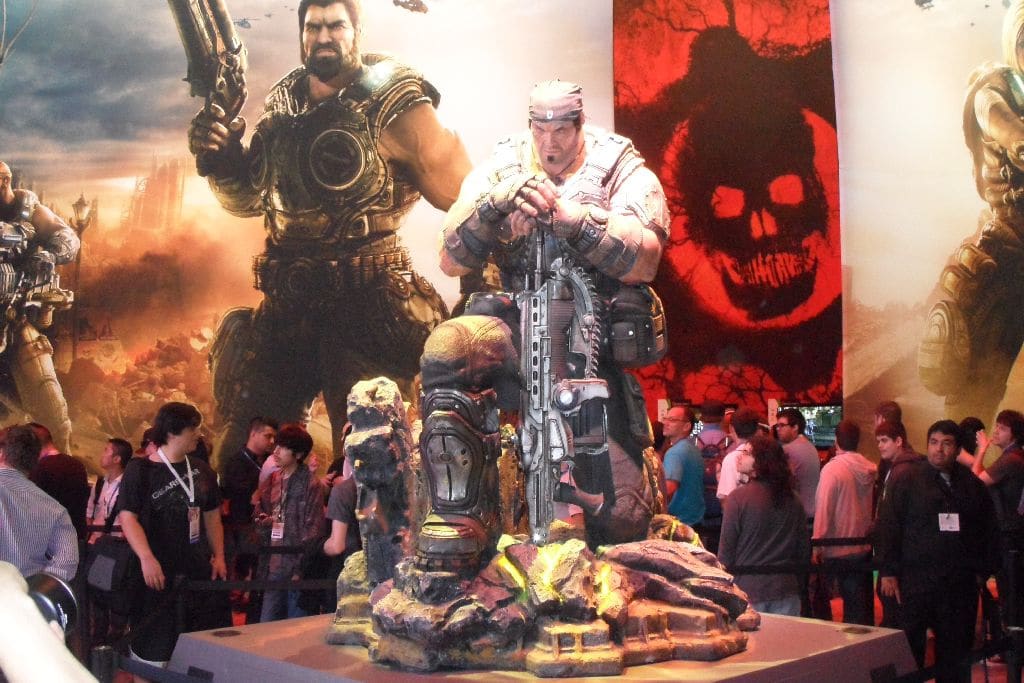 By now the show floor was brimming with people. Body contact, of the good and bad kind, was virtually unavoidable. Activision's booth was showcasing its line-up, concentrating on Call of Duty: Modern Warfare 3. It was predictably drawing huge crowds, with queues as long as those of Battlefield 3. From time to time, they would run some new trailers of the upcoming game, drawing huge applause and showing how strong the Call of Duty brand is. The upcoming showdown between the two titles will be an interesting watch.
Microsoft's booth seemed to stretch all around the floor, with individual cubicles showcasing Kinect titles. It was fun to watch people go crazy inside these booths as they monkey around for Kinect. Outside, you had multiple dancers trying out the new moves, some pleasing to the eye, some really not. It's strange that all I remember of Microsoft from the E3 show floor is Kinect, Kinect and more Kinect. While the Kinect titles on display were admittedly getting lots of eye-balls, the only thing for the hardcore gamer out there was the Gears of War 3 booth.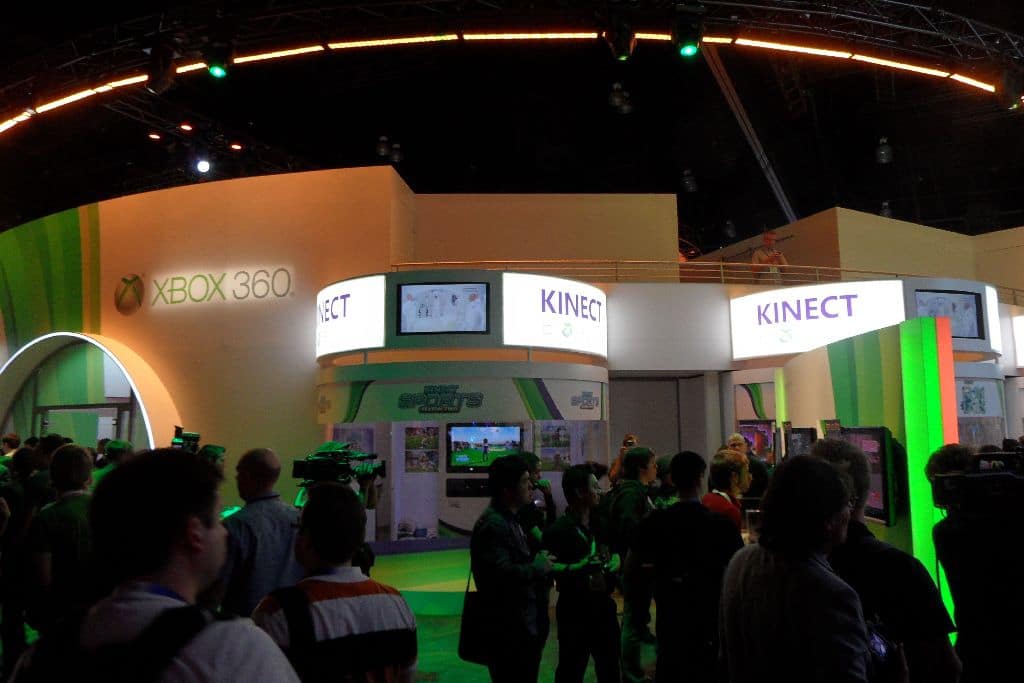 By now, the day was coming to an end and energy levels were fading, even with the generous doses of free NOS cans being handed out. Tired out attendees lined the corners, some filing in their reports, some snoozing, some going head-to-head with a fellow attendee on the 3DS. Booth babes too could be seen taking a break, stepping out of those six-inch heels and stepping into something more comfortable. That is when I realised that I had not even stepped into the West floor of the convention center where Sony and Nintendo were camping out. Well, Day 2 will take care of that. Right now, I have a taxi to catch.
Things gathered till now:
Multiple Tees
Cool posters
Key rings of various games
Pen-drives in various shapes and sizes
Sore feet
Check out our IVG at E3 page for more photos and other E3 2011 coverage.