I was at E3 last year when Microsoft closed their press conference with a teaser trailer of Halo 4. While I was not one of the many tearing up at the sight of Master Chief, I have been following any and all news Microsoft and the new custodians of the Halo franchise, 343 Industries might throw our way. Regrettably, the pickings have been next to non-existent. The recently concluded Xbox Spring Showcase intended to change that with a behind-closed-door showing of Halo 4. And guess what? Sameer and yours truly, along with a couple other guys, became the first people outside 343 Industries and Microsoft to have a look at the first game from the new Halo trilogy.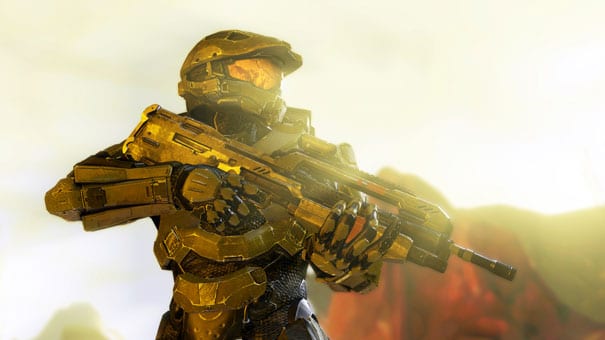 That probably sums up the high-point of the entire presentation. Executive producer Kiki Wolfkill and franchise development director Frank O'Connor revealed very little about the game itself. We had to satisfy ourselves with a video that talked about taking Master Chief's story as he goes against a completely new threat in a campaign that picks up right where Halo 3 left off. Cortana will be playing her part, but it seems like the game will be concentrating more on MC rather than seeing him through Cortana. O'Conner mused out loud about how Cortana seems to be more human than MC himself and that is something they intend to change with Halo 4. 343 Industries also talked about how they want to bring the world of single player and multiplayer together by crafting a background that would explain why the Blue Spartans cannot see eye to eye with the Red Spartans and vice-versa.
The videos that we were shown hinted at a more fast-paced multiplayer component, complete with Call of Duty-like hit-markers. The maps themselves will not remain confined to being variants of the single player campaign. Instead, we will get skirmish in maps based on locales only before seen in the Halo books and the animated movie. Although the final game will sport lots of weapons, both old and new, 343 Industries played coy again and showed us only the Battle Rifle in the demo-reel.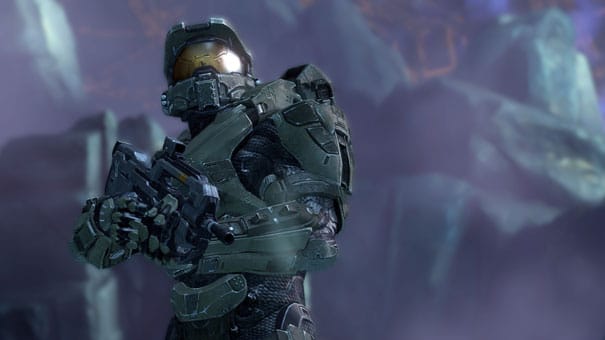 Any hopes of a glimpse of the single player were dashed when they booted up two multiplayer maps to fly around. The first one, named Warhouse, was a military facility with a lot of stress on the verticality. There was even a mech in the centre but they did not hint if we could interact with it, though man cannons are very much there. The second map was Wraparound, and true to its name, offered a circular design. Both maps had an open central space to encourage intense close quarters combat. The game engine is a variant of the one used in Halo Reach engine, but with a heavy makeover in terms of character models, animation and lighting. The developers mentioned that getting armour upgrades will serve more than mere decoration, but balked when asked to elaborate.
With this, the very first press briefing of Halo 4 was over. I had a feeling that the presenters were expecting more oohs and aahs from us, which never came. Post-Spring Showcase, the Halo 4 dossier still stays depressingly thin. Here's hoping that E3 2012 will change that. Till then, we will have to be content with the few videos and some gorgeous looking screenshots of the MC.
Halo 4 is scheduled for release in late 2012 exclusively on Xbox 360