The Editorial team at IVG have compiled a handy list of what they want to see being announced at this year's E3. It's easy to get distracted by the new home console reveal by Nintendo and forget about the smaller gems that will no doubt be announced. So, please take a look at the list and you may find something interesting and have an Eureka moment. Eight Days anyone?
Amit Goyal
E3 can shatter dreams. And I have many for them to shatter. Topping the list is A new project from Santa Monica (NOT God of War). Santa Monica has spent a lot of time building a monster whose symphony of destruction ended with the murder of every prominent character in Greek mythology. As much as Kratos rocks, I'd love to see what else the super-talented folks pull out of the hat. I would also like to see more of Agent, a game which has been shrouded in mystery with only a name to go by. And speaking of mystery, the ability of the G-Man to put people in statis is only superseded by Valve. Can we please get on with Half Life 3? And finally, I would love to see something from Quantic Dream's next Project. David Cage is clearly not interested in following the crowd, and if Heavy Rain is only the beginning, I can't wait to find out what's next in store from us.
Sameer Desai
I like to complain about how developers and publishers play it safe and are content with pushing out sequels rather taking risks with new IP. But this E3, I want sequels. Sequels to some of this gen's new IP that were left at just the one game. First up, Mirror's Edge 2. The first game was genius, and there still isn't anything out there like it. So set aside some of those Battlefield revenues, and make it happen, DICE. By contrast, Heavenly Sword was neither genius nor unique, but I loved it all the same. So while Ninja Theory is off defacing Devil May Cry, can we get Heavenly Sword 2 from one of Sony's internal studios? And if you could keep the Sixaxis controls in there, that would be super. It's a tough choice, but Grid probably beats out Forza 2 and GT5 as my favourite racing game of this gen. So it almost feels like a crime that Codies have worked on two Dirt and F1 games since it was released, without so much as a peep about Grid 2. I love Dirt and F1, but enough of that! New Grid, please.
Hemant Kumar
It's that time of the year again, when I jump around impatiently like an 8 year old for all my favourite videogame titles and technology to be revealed at E3. As an ardent fan of the Halo series, a Halo: CE remake is the first on my list. But I'm not entirely hyped about it, as it's not being developed by Bungie. I just hope it doesn't lose the Halo's soul. Project Gotham Racing series has remained close to my heart over the years. I would give anything to see PGR 5 being announced at E3. But with Bizarre Creations shut down and Microsoft looking to press forward with Kinect, it seems a bit far-fetched. Come on Ms, make it happen! I was one of those really unlucky kids who happened to miss out on the earlier Metal Gear Solid games. Now, with all the rumours around, I'm all eyes and ears for a MGS HD collection announcement for the PS3. Finally, the big daddy of them all: GTA V. It's rumoured affiliation with Nintendo's Project Cafe makes things all the more interesting to watch out for.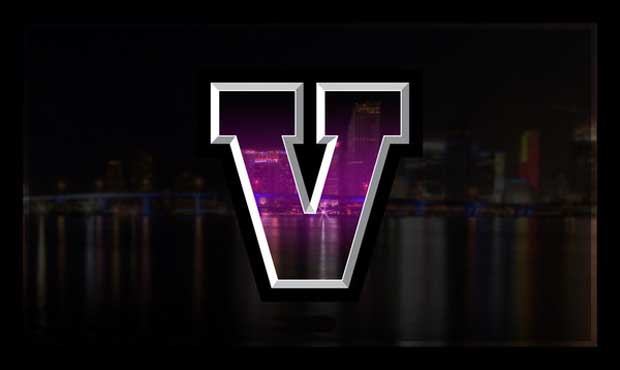 Rishi Alwani
Sure Sam can have his sequels, devil_angel can have his remakes and Aftrunner can weep in a corner for no announcement from Valve. There won't be a Street Cricket Champions 2 (hopefully more worthy than a dismal 5/10 score) or a new International Cricket announcement at E3 unless the ICC (Indian Cricket Council of course) takes over the world. Infinite sadness. I'm extremely interested to see if Shinji Mikami's Tango Gameworks, bought by ZeniMax Media (the company that owns Bethesda) comes up with anything interesting. I wonder what else the creator of Resident Evil has up his sleeve. After all, it's not like any of you appreciated the awesome-sauce that was Vanquish anyway. Heathens. Also, Zone of the Enders 3, c'mon Kojima, make it happen. If not I'd agree with TAG, I'd like to see if Sony Santa Monica is more than just a one Greek God murdering pony.
Abhisheik Dahiya
Valve have said they are not going to show off any games at E3. You all know what that means. A certain game from a legendary FPS series that ends in a 3 will not be there. Yes brothers, no Left 4 Dead 3 for us. Now before you all start jumping out of windows saying life has no purpose, remember, all is not lost. There are other games that could potentially be announced at E3. Super Mario Cafe. Its not a coincidence that Nintendo's fate is tied to the chubby plumber. Every single core Mario game (Super Mario Sunshine the only exception) thats launched on a new Nintendo console has been a contender for the greatest game of all time. Think about it. From Super Mario Bros to Super Mario Galaxy every game has been generation defining. What Nintendo could do with the extra horsepower and the streaming technology is enough to make any Mario fan giddy.
Halo CE remake. Remakes have been lazy and uninspired this gen. All of them seem to follow the same idea. Upscale the existing game. Pack 2-3 of them in to a compilation. Sell them. Halo CE (in its 10th year anniversary) could be the first to change that trend. Even if its not being remade in the Reach engine, it could potentially do things that the first Halo never did. Online Multiplayer, online co op, Forge etc. could make the greatest FPS of all time even better leaving any Halo fan salivating at the prospect. The last one? A proper Splinter cell game. Ditch the nonsense of Conviction. Take the series back to its roots. Bring it back to being the greatest stealth series of all time. As it used to be. As it should be.
Abhinav Pattanayak
For me, the only game that would make E3 2011 worthwhile would be any sort of announcement about Half Life: Episode 3 (yes Afty, Valve makes other games besides L4D). Come on now Valve, just a few crumbs of information is all we are asking for! Once I am done with the groveling, I would love to see more of Uncharted 3. I still remember how excited I was after the stage demo of Uncharted 2 during last year's E3. Here is hoping that Naughty Dog creates the same magic once again. This year's E3 will be all the more special considering the fact that we will, in all probability, get to know more about two entirely new consoles, one being the NGP and the other being Nintendo's Project Café. Some hands-on on NGP on the show floor would be the icing on the cake!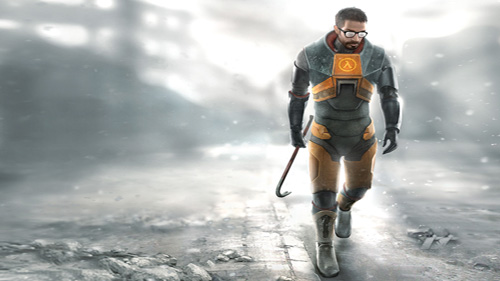 Nitin Sagar
With Skyrim just around the corner, Bethesda Game Studios would already be a busy lot but I'm still hoping against hope that they tease the awesomesauce that will be Fallout 4 at this E3 somehow. I've been a huge current-gen Fallout games fan (New Vegas was highly underrated) and even a 10 second teaser of the next in series would make my year. Ninja Theory haven't quite achieved the pinnacle of success with Enslaved and I doubt DmC will propel them in the right direction; it's high time Nariko makes an angelic return in Heavenly Sword. And Kojima, would you please give us a proper next-gen non hack-and-slash sequel to Metal Gear Solid already?!
Kartik Mudgal
E3 press conferences usually ends up being a little underwhelming for me, especially after all the hype that precedes it. So even though none of these games will be announced, I'll mention them anyway. First up, a sequel to Lost Odyssey. It was one of the best JRPGs I have played this gen, and I'd be ecstatic if Mistwalker can make it happen. Plus, I'd love a Dark Souls port for the NGP. Just thinking about it makes me feel all warm and fuzzy inside. I loved Heavy Rain, it was a very gripping and an enjoyable experience. A new game reveal from Quantic Dreams should be a very exciting moment because David Cage is god, after Hideo Kojima of course. Which reminds me, where is my MGS5?
Abhinit Prakash
A very close friend of mine once told me, "There is a difference between hope and expectation", and I hope the following games that are mentioned will see the light of the day,come this E3, but I don't expect them to. When I played the latest Castlevania game, Lords of Shadows, i was enthralled by the graphics, game-play, variety et all, the game just wooed me, so I would love to see another addition to the series. Another game that really surprised me and conquered my attention was Valkyria Chronicles and while the recent iterations were on the PSP, I would love to see the series return to a PS3, get your horses together Sega. A Gran Turismo 5 DLC featuring cars as well as would be much appreciated. Also with the news for a Final Fantasy 7 remake gathering some steam, I really hope they don't do it, let it be what it is- A legend, and you don't tamper with legends, I would rather be happy to see their attention directed elsewhere . This is my wish-list for E3 2011.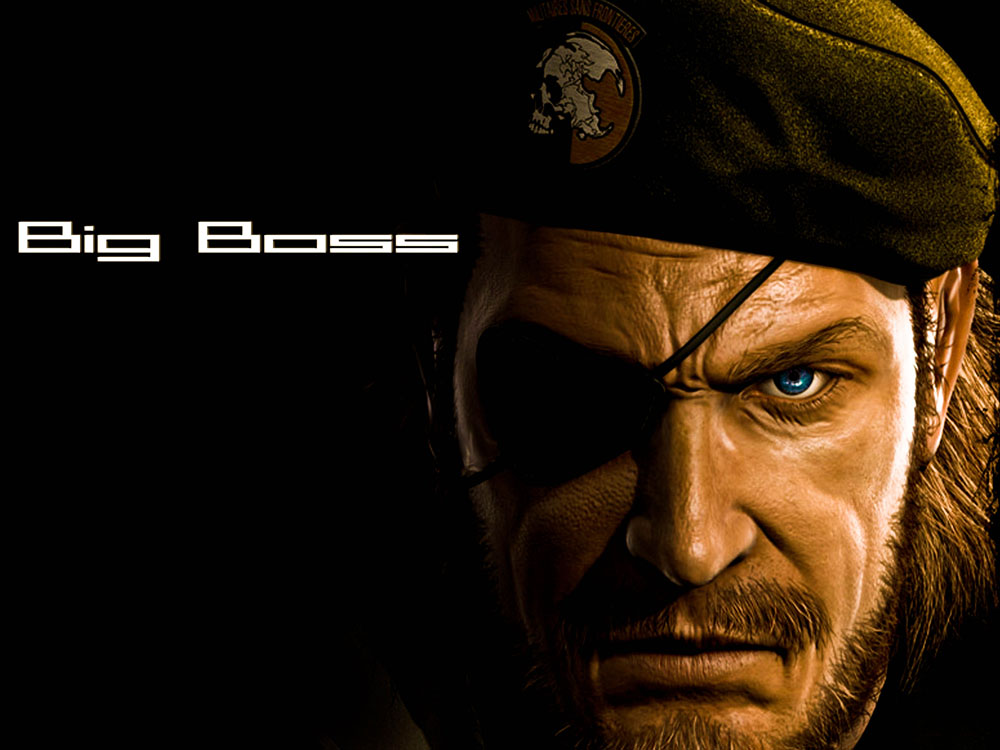 Murali Venukumar
There are two approaches E3 veterans usually take going into the annual industry extravaganza. They can either shut the hysteria out and play it straight (thereby saving themselves heaps of heartbreak), or just sit back and enjoy the ride. As someone who has always considered video games to be all about dreaming big, I'd humbly recommend the going bananas route. And keeping with my self-allowed state of controlled delirium, permit me to list out a few titles that I'm super hyped about being randomly and ceremoniously announced at E3.
Let's start with Legacy of Kain. With whispers of a new entry in the much loved series growing ever louder, I couldn't be more excited for Raziel's return if I tried. I'd also love to see David Cage and Quantic Dream's unannounced title finally outed. Fingers crossed for a return to science fiction (an Omikron sequel?) and for the team one-upping L.A. Noire's immersive performance capture tech. I also wouldn't mind Capcom announcing Onimusha 3, especially if the old school pre-rendered backgrounds and classic Japanese storytelling style make a comeback. Lastly, there's the big one. The next GTA: Rockstar Games' magnum opus chronicling the American dream gone sour. Would revisiting San Andreas be too much to ask?
E3 2011 kicks off at 10:30 pm IST on June 6 with Microsoft's press conference, and our man Abhinav will be there providing extensive coverage. What is your wishlist for this year's E3?