Late night gamers know the value of a backlit keyboard all too well, and PC peripheral manufacturers are catching on quickly. Once a feature you'd only find in the high end gaming keyboards, backlighting is now also making its way into budget-priced keyboards, like the new CM Storm Octane combo, as well as other gaming peripherals.
While backlighting is becoming commonplace, its execution in the lower-priced products is pretty barebones (for example, the CM Storm Octance keyboard doesn't offer individually backlit keys). Meanwhile, brands like Corsair and Razer are pushing the possibilities of lighting with their RGB products. Razer's range, named Chroma, is now offered across some of its most popular products, and we had a chance to sample three of them – the BlackAdder mouse, the BlackWidow keyboard, and the Kraken 7.1 headset. Since these are all established products, we'll be focussing here purely on the changes that the new lighting features bring.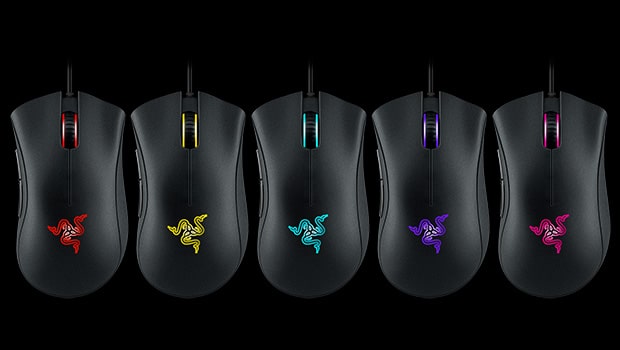 Razer Kraken 7.1 Chroma
As you may have guessed, there's not much practical in-game use for customisable lighting in a headset because, well, you can't see it when you're gaming, but the Kraken 7.1 has it anyway. As with all Chroma products, the lighting features are enabled via the Razer Synapse application. However, the options are limited with the Kraken 7.1, allowing you to only set lighting for the Razer logo on the ear cups.
You can choose pretty much any colour you can think of. You can even key in the hex code for your favourite colour. You can then set it to one of two modes – static and breathing. Alternatively, you can set it to spectrum cycling, where it keeps cycling through its entire gamut of colours. The tip of the Kraken 7.1's removable mic is also lit, but Synapse doesn't have an option to illuminate it in any colour other than the standard white, which seems odd.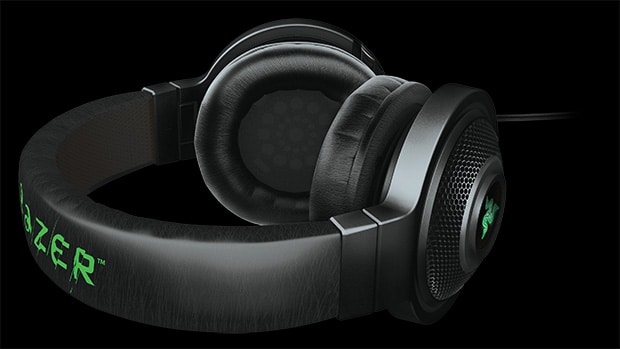 All in all, the addition of customisable lighting in the Kraken 7.1 seems pointless, but then again, this is the only version of the Kraken 7.1 that Razer now offers in India. At Rs 9,999 (MRP), it's priced similarly to the outgoing version, and for that price, you get 7.1 virtual surround sound (only through Synapse, so no surround sound support on PS4), a nifty removable mic, comfortable faux leather ear pads, and great noise isolation. It's not the ideal headset for music or movies – although you can tweak the Synapse EQ to suit your tastes – but it really comes into its own in-game, particularly when it can flex its surround sound muscles in first-person shooters.
Razer DeathAdder Chroma
The DeathAdder is the mouse that all the other gaming mice hope to grow up to be. It's been around for years, improving with each iteration, and it's the gaming mouse of choice for gamers and e-sports pros alike. The Chroma version doesn't change anything about the DeathAdder's design or functionality – which is a good thing – but it does add that extra bit of customisation to make it your own.
In terms of Chroma features, the DeathAdder is once again limited, much like the Kraken 7.1 Chroma. You can choose any of the 16.8 million colours available to illuminate the logo on the mouse and the scroll wheel. You can choose between breathing, static and spectrum cycling modes for the logo, but only the latter two are available for the scroll wheel.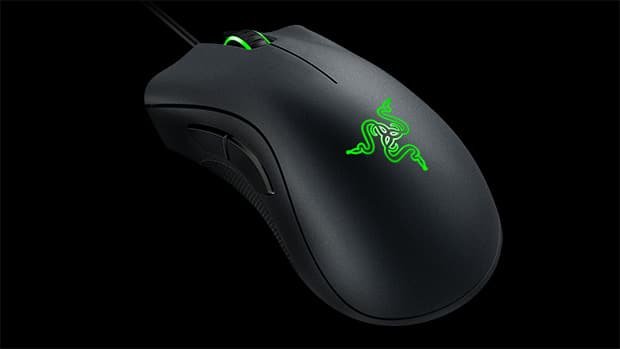 Like the Kraken 7.1 Chroma, there's not much in-game use for the DeathAdder's Chroma features, but it's now the only version of the mouse available in India. So if you do decide to pick up the DeathAdder (Rs 4,599 MRP), you'll get the Chroma features by default, and it's a decent bonus to have atop what is one of the best gaming mice on the market.
Razer BlackWidow Chroma
If there's one peripheral that can really benefit from advances in backlighting, it's the keyboard, and this is where Razer realises almost the full potential of its Chroma technology. The Razer BlackWidow, like the DeathAdder, has been around a while, and it's consistently been one of the best performing and most reliable gaming keyboards in the high-end segment amid some tough competition.
The BlackWidow Chroma also offers the breathing, static and spectrum cycling lighting modes, plus a wave mode that sends a wave of colours from either right to left or left to right. Since I'm not a fan of seizures, I chose to avoid that one. Then there's the reactive mode, which will light up individual keys in the colour of your choosing when pressed. However, Synapse lets you go beyond that. You can choose to individually light up keys in the colour of your choice. So you could light up the most often used keys in one colour and secondary-use keys in another. There are also pre-included templates for popular genres like FPS, MMO and MOBA, as well as popular e-sports games like Counter-Strike: GO, Dota 2, and League of Legends, and users can also create their own templates.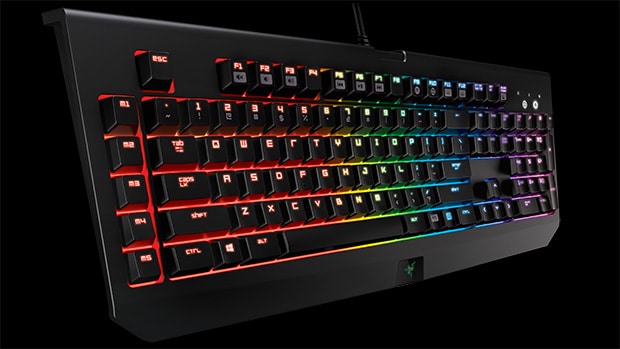 Below all of this is the BlackWidow's stellar build quality and proprietary mechanical keys, which while not Cherry MX, perform just as well or, if we were to believe Razer, better. Unlike the DeathAdder and the Kraken 7.1, Razer does continue to also sell the BlackWidow Ultimate, which is the same keyboard feature-wise, but comes with the just the signature green backlighting. The Ultimate carries and MRP of Rs 11,699, while the Chroma comes in at Rs 13,999, and while both are available for a lot less online, the price difference remains. So is it worth that Rs 2,000-odd just for the Chroma features? Not quite, but if you're going to end up spending this much on a high-end gaming keyboard, you might as well go all the way.
Conclusion
Razer's Chroma range is definitely a great idea, but it will really come into its own when game developers begin to adopt the Chroma SDK and use it in-game to give gamers real-time visual feedback through Chroma products, like blinking the reload key when your clip's nearing empty in an FPS, or flashing the gear up key when it's time to shift gears in a racing game. When that does happen, thanks to Synapse, already-released Chroma products will also support them. Until that happens, however, these products simply offer a new way to further customise and personalise some of the best premium gaming peripherals in the market.