This has been one diverse weekend for IVG writers. Some of us are enjoying Battlefield 3's latest map pack, Armored Kill, some are replaying Borderlands in anticipation for Borderlands 2 while some are indulging their retro cravings with blasts from the past.
Mithun Balraj
In preparation for Borderlands 2's upcoming release, I've been catching up with the DLC from the original – starting with The Secret Armory of General Knoxx. Even though I'm playing it alone, I have found it to be quite enjoyable, especially interacting with all the interesting and slightly warped characters. I've also been playing a lot of qrth-phyl, which I've eagerly been waiting for since I first got to play it Rezzed. Excellent Snake-esque gameplay aside, the chiptune soundtrack and retro graphics go extremely well together, and now no day is complete without at least a few rounds of it.
Sameer Desai
This past week has been all about Pro Evolution Soccer 2013. Unfortunately, I can't share too many details about the game as it is under NDA, but we should have the IVG review up along with the rest of the world once the embargo lifts this coming week. In between, I've also been indulging in brief sessions of Super Hexagon on the iPad. It's strange when you hate a game and still can't stop playing it.
Vikram Subramaniam
This week, I finally made it back to reality and my much neglected gaming PC. Most of my limited gaming time this week has been taken up with Sleeping Dogs, an awesome Asian sandbox crime simulator with an interesting yarn, tightly scripted but enjoyable missions, tons of exploration and great visuals. I also spent a little time dabbling with Darksiders 2 and Dark Souls, both of which are deserving of the dedicated gaming time that they are due once I am done with Sleeping Dogs.
Roshan D'Sliva
This week has been all about Battlefield 3. With access to Battlefield 3 Premium, I finally understood what Nash was talking about. The Armored Kill map pack is mind melting-ly awesome but also overwhelming due to its sheer size. DICE has put some effort into the maps and it shows as is evident by in the screenshots thread. But BF3 will take a backseat next week as I pack my bags and head to Pandora. Guns, going to need a lot of guns.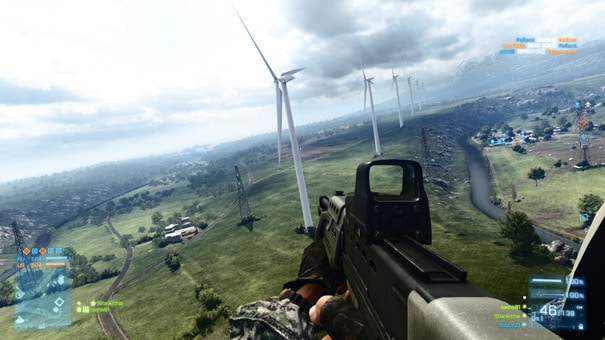 Avinash Bali
This weekend has been dominated by the latest Battlefield 3 map pack, Armored Kill. This map pack has managed to suck me back into a year old game with gorgeous, sprawling maps that are the trademark of the Battlefield series. They aren't very infantry friendly but none of that will really matter when you see a bunch of tanks, choppers and jets making their way to one of your waypoints as your team prepares to defend it. The scale of chaos and destruction in every map is simply mind boggling, making Armored Kill a must buy for Battlefield veterans.
Amit Goyal
This week was all Sleeping Dogs – and I am still not through with the game. It's one open-world game that I have enjoyed so much in recent times that I prefer taking it slowly and getting as much out of it as I can before the story comes to an end. Also tried out the FIFA 13 demo, and as usual, lost every match I played in it. It is probably time that I accept that I absolutely suck at football sims.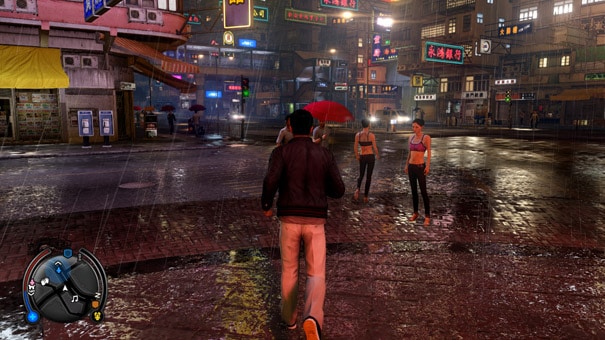 Abhisheik Dahiya
I am replaying Neverwinter Nights 2. The Obsidian kickstarter reminded me that I never actually finished the expansions and I set out to rectify that as soon as possible. And reinstalling, it reminded me that it was one the last few games to have a monster size manual (which I have always loved) which used to be a common thing with RPGs. Seems like one of those things that we lost somewhere along the way this gen. Partly because they are expensive to make but mostly because the games are so ridiculously dumbed down today that they dont require explanations beyond a few paragraphs.
Hemanth Kumar
I've been playing The Longest Journey this week and it has been a fascinating and enjoyable blast from the past. You can expect more on The Longest Journey this week. Apart from that, I've been playing Gachinko Tennis on my Android based mobile, a very addictive and fun game, especially during official meetings.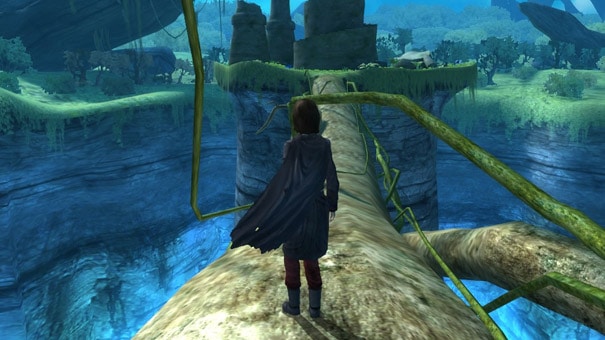 That's about it from our side. So what have you been playing this week?