This week, most of the IVG writers don Death's garb and explore the richly crafted world of Darksiders 2. Of course, a lot of us are busy yelling "Defuse the f*****g bomb" into our headsets, while getting weird stares from family members thanks to Counter-Strike: Global Offensive. Besides the main-streamers, a few of us are even indulging in old-school games you may not have even heard about.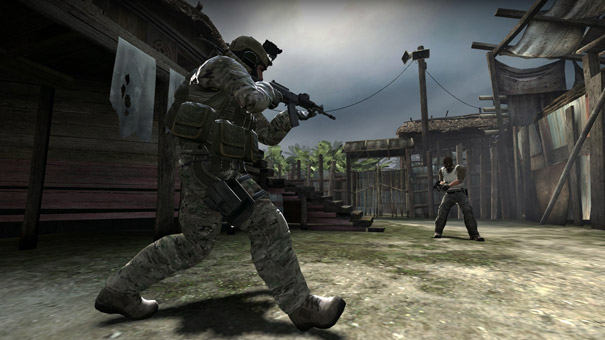 Counter-Strike: Global Offensive
Rishi Alwani
Rishi has found himself ignoring Darksiders 2 and Sleeping Dogs after taking his own advice to play Final Fantasy IX. Couple that with generous servings of Counter-Strike: Global Offensive and he's back to the early 2000s of gaming when discs were all the rage, everyone watched Friends on TV and Nokia was a cellphone giant. He's having so much fun that he's wondering who wrote this post and why the heck it is in third person.
Mithun Balraj
I've been travelling through the twin worlds of Arcadia and Stark in The Longest Journey and have rediscovered my love for point and click adventure games. The amazing writing, coupled with great voice acting and out of this world, slightly edgy themes have completely won me over.
Murali Venukumar
A tonnage of Sleeping Dogs. I find the story intriguing despite it being rife with genre cliches, and it's helped along heaps by some stellar voice acting. I do wish there was more Tom Wilkinson though, class act that he is. The only issue I'm having with the game so far (as with every non-Rockstar open world game) is how same-y the different city districts look. It's been years since GTA IV came out and I can still place streets in Liberty City thanks to excellent city planning, visible references and memorable landmarks.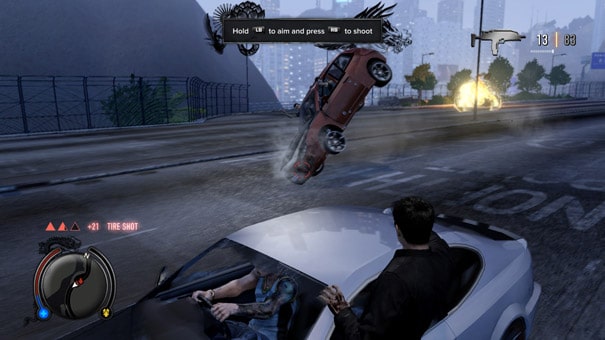 Sleeping Dogs
Hemanth Kumar
In what has been a very busy week for me, I've managed to sneak in what little gaming I can courtesy of more Frozen Synapse and some Xpand Rally. I can't say enough about the depth and attention to detail that Frozen Synapse carries. An immensely addictive game! Xpand Rally is a solid rally racing game that came out a few years back. You can expect more on that this coming week.
Avinash Bali
After roughly a decade, I step back into the world Counter-Strike with CS: GO. It feels weird not be able to aim down the sights of my weapon or be rewarded with points after every kill, but that's CS for you. The transition from modern shooters to CS may be a bit rough, but once you get a hang of the game, it really feels like coming home. Besides CS, I've also been playing a lot of Darksiders 2 and while the game has a few issues (backtracking in games should just die), it really is a blast to play.
Sameer Desai
All I've been playing this week is Darksiders 2, and I've loved every minute of it. I don't think I'm anywhere near completion, but the larger game world, the less structured progression, the role playing elements and the slicker combat really do make this a major step up from the first game. I only wish the game had the grand puzzles its predecessor did; maybe I'm yet to encounter them. I also have Sleeping Dogs and Counter-Strike: Global Offensive installed and ready, but neither of those are enticing enough to pull me away from the exploits of the pale warrior.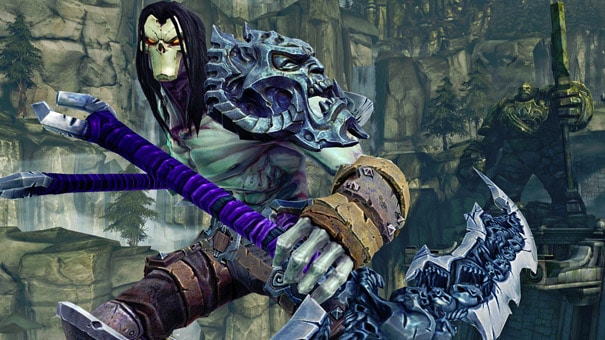 Darksiders II
Amit Goyal
This weekend, I become Death! Darksiders 2 has been taking up most of my time this week, and it's awesome medley of genres makes it very difficult to put down. I have only recently started, so I expect this to go on for some time. Apart from that, I have been thoroughly enchanted by Sound Shapes. It's beautiful use of music in smart platforming challenges makes it very hard to put down, and I can't wait to check out what the community has done with the level builder once I am through with the campaign.