Castlevania: Lords of Shadow 2 will be priced Rs 3,499 on PS3, Rs 3,699 on Xbox 360, and Rs 1,599 on PC. Distributor Origin Games has announced.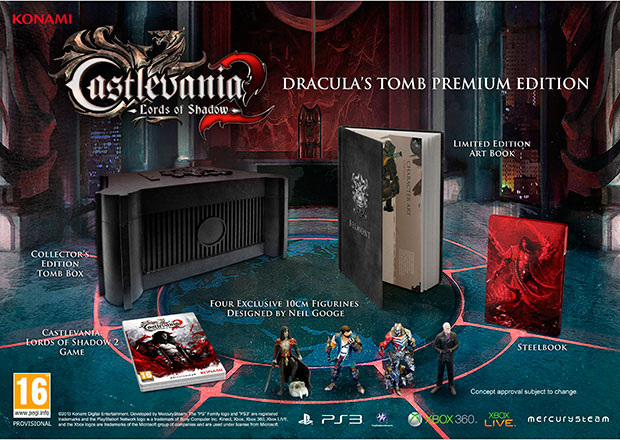 That's lower than we're used to from Konami. For comparison, last year, PES 2014 was released in India at Rs 3,999 on consoles and Rs 2,499 on PC.
Origin is also releasing the game's Dracula's Tomb Premium Edition in India for PS3. This collector's edition includes the game, an exclusive Steelbook, a 100-page artbook, three miniature figurines (approx 10 cm high), and a bunch of DLC, all presented in a "Collector's Edition Tomb box".
Castlevania: Lords of Shadow 2 releases on 28th February and the Relic Rune DLC pack is available on preorders exclusively at Flipkart.