The closed beta for Tom Clancy's The Division will hit PC, Xbox One and PS4 end of this month.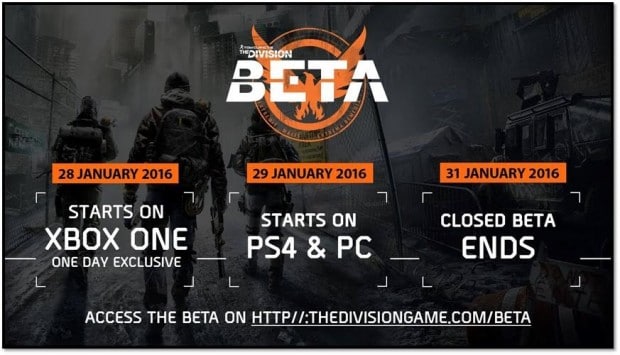 Xbox One users will be the first to get their hands on the closed beta, starting January 28. For PC and PlayStation 4, the beta will commence on January 29. Access to the closed beta will end on January 31 for all platforms.
One can guarantee a spot in The Division's beta by preordering the third-person shooter. Ubisoft has currently not mentioned any other way yet you can have access to it.
The Division will release on March 8. The standard edition is priced at Rs 1,799 for PC and Rs 3,499 for consoles. You can pick them up from Amazon as well as Games the Shop.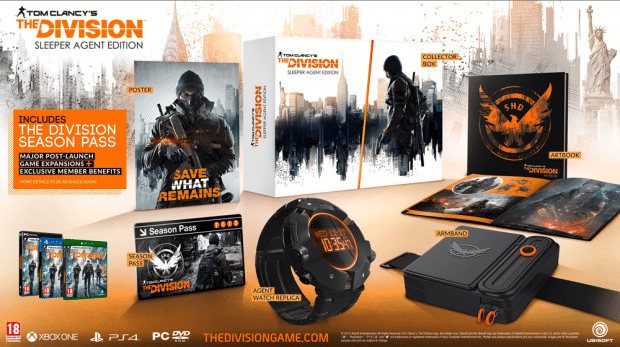 There is also a collector's edition, called the Sleeper Agent Edition, which includes:
Tom Clancy's The Division game
The Agent Watch Replica: fully functional watch which glows like the in-game SHD watches
The Agent Armband, a convenient way to carry your most valuable equipment
A high quality artbook including concept arts that inspired the game
"Save What Remains" Poster
Exclusive Collector's Box. Digital Content: Season Pass includes a full year of major expansions and exclusive benefits
The Sleeper Agent Edition is available at Games the Shop at Rs 9,999 for PC and Rs 11,999 for consoles.