Excited about End Game? Us too. And if you still aren't sure about dropping 500 bucks on DICE's final DLC pack for Battlefield 3, here's what you can expect for your hard earned money: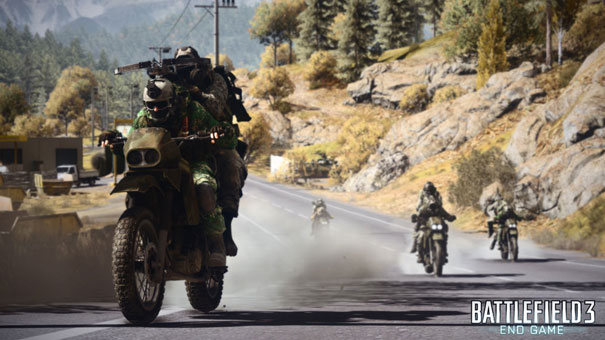 Fight all year round in four vast and breath-taking maps including Kiasar Railroad and Operation Riverside. Each location is inspired by one of the four seasons, providing distinct terrain and visuals, all designed for high speed combat
Jump in the seat of three new vehicles including the fast and agile dirt bike, and two new AA vehicles
Return of the classic Capture the Flag and Air Superiority game modes
In the skies, the new dropship introduces the abilty to turn the tide with rapid deployment air drops of troop transports
5 new Assignments
16 new dog tags
5 new Achievements/Trophies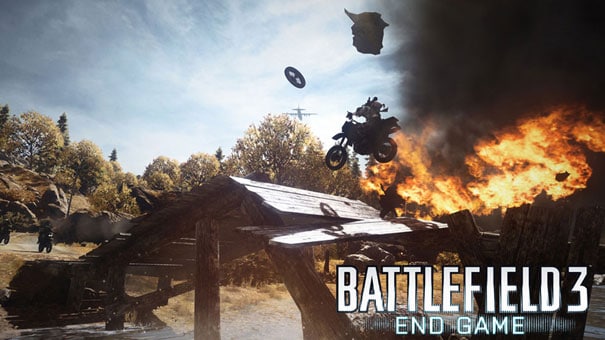 As usual Premium members will get to try out the map pack nearly two weeks before everyone else. End Game releases this March for the Xbox 360, PS3 and PC.