EA has announced a subscription service for Xbox One called EA Access and it will set you back $5 (approx Rs 300) per month.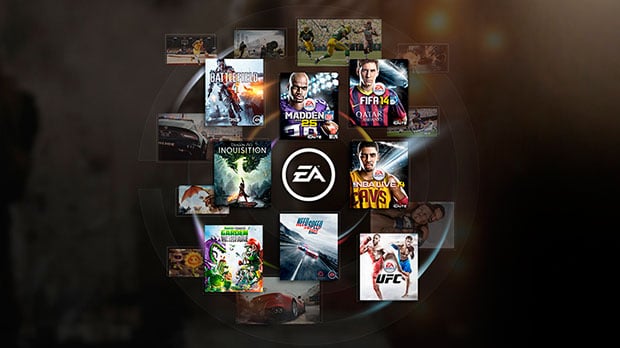 EA Access offers three benefits, the biggest of which is The Vault. This is a growing selection of EA games on Xbox One, which currently includes Battlefield 4, Madden NFL 25, FIFA 14 and Peggle 2.
For $5 a month you can play these games – and others that will be added in the future – in full without having to buy them. The catch, of course, is that you'll only have access to the single-player components of these games. To be able to play multiplayer, you'll also need an Xbox Live Gold subscription.
In addition to The Vault, EA Access subscribers also get 10% off on EA digital game purchases for Xbox One. Additionally, subscribers will be able download EA's new Xbox One games five days before release and play them for a limited time.
If you're wondering why EA Access isn't available for PS4, it's because Sony doesn't think much of the service and it didn't mince any words in its statement to Game Informer:
"We evaluated the EA Access subscription offering and decided that it does not bring the kind of value PlayStation customers have come to expect."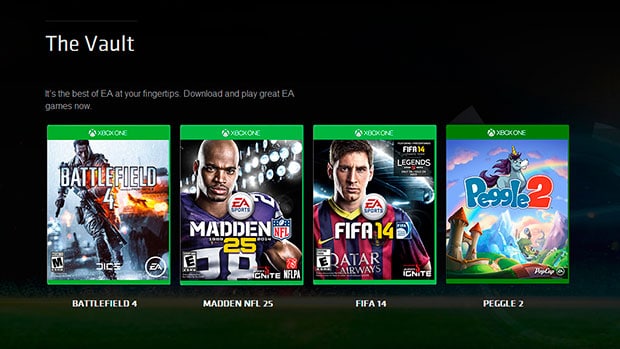 "PlayStation Plus memberships are up more than 200% since the launch of PlayStation 4, which shows that gamers are looking for memberships that offer a multitude of services, across various devices, for one low price. We don't think asking our fans to pay an additional $5 a month for this EA-specific program represents good value to the PlayStation gamer."
EA Access is set to enter beta soon, but only customers from a handful of countries can apply for it. India isn't one of them.
Our take
Rs 300 per month for a subscription that gives you access to games like Battlefield and FIFA is a great idea, but there are two problems. Firstly, you'll have to also pay for an Xbox Live Gold subscription if you want to play multiplayer. Secondly, and more importantly from an Indian perspective, these are 50 GB game downloads we're talking about, and for a game you don't even own, that seems like a hard sell. It would have been much better if EA could have worked with Microsoft to integrate this service into Games With Gold in some way.
It's also surprising how blunt Sony is being about not allowing EA Access on PS4. While it is true that PlayStation Plus already offers a much more attractive proposition than EA Access, it would've been nice if Sony would have let the customer decide whether they wanted EA Access rather than making the decision for us. That said, we hope this doesn't hurt the prospects of EA games making it onto the Instant Game Collection in the future.