Hot on the heels of Warner Bros announcing the official game of UEFA Euro 2012 earlier this week, EA Sports has announced it's own version of UEFA Euro 2012 for consoles and PC. However, it will not be a standalone disc release, but a downloadable expansion to FIFA 12.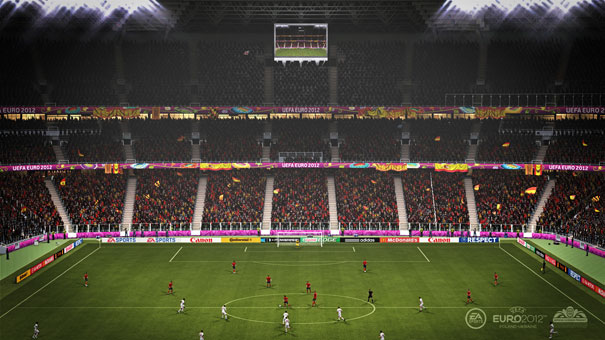 The Euro 2012 expansion will carry a price of £15.99 in the UK (which we assume will be around Rs 750 on the Indian store) on the PS3, 1800 MSP on Xbox 360 and 2500 FIFA Points for the PC version. The game features all 53 UEFA member nations plus all eight stadiums from the upcoming torunament in Poland and Ukraine.
Besides letting you play through the qualifying stages and the tournament itself, the all-new Expedition mode has been designed exclusively for UEFA Euro 2012, allowing players to create, manage and compete with other customised teams from other European nations. Winning matches will help the player win better players from defeated teams and use them to defeat the best nations and assist in conquering Europe.
The UEFA Euro 2012 downloadable expansion for FIFA 12 will be released on April 24 for Xbox 360, PS3 and PC.