Those who pre-order Metal Gear Solid 5: The Phantom Pain at Games the Shop will receive an exclusive official Steelbook along with Day 1 content.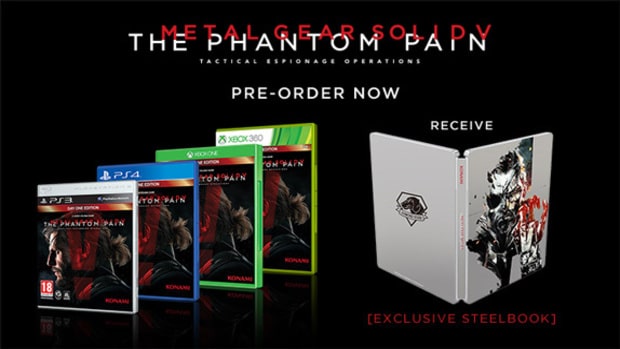 The Day 1 content includes:
Map
Adam-ska Special
Silver personal ballistic shield
Wetland Cardboard box
Blue Urban Fatigues outfit
Metal Gear Online XP boost
Unlike previous MGS games, the cover for The Phantom Pain doesn't feature artwork from fan-favourite character designed Yoji Shinkawa, however, the exclusive Steelbook does feature Shinkawa's work.
The Steelbook will be available across all platforms, but only with pre-orders of the standard edition of the game. The collector's edition comes with a Steelbook as well, but a different one.
Metal Gear Solid 5: The Phantom Pain is priced at Rs 3,499 for PS4 and Xbox One and Rs 2,999 for PS3 and Xbox 360, and is set for release on 1st September.