At the Xbox One reveal in May, EA's Andrew Wilson announced that exclusive FIFA Ultimate Team content was headed to Xbox One. That exclusive content is Ultimate Team Legends, Microsoft announced at Gamescom today.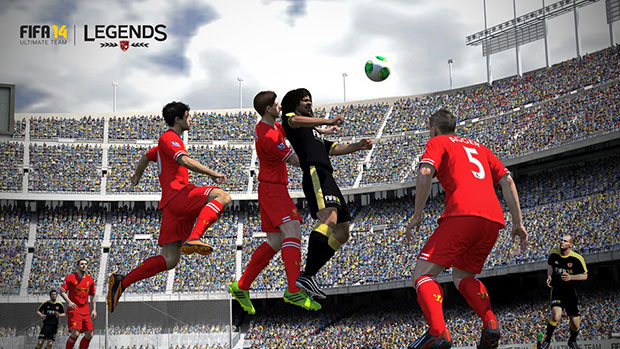 FIFA Ultimate Team Legends features several of the sports greatest players, including Pele, Patrick Vieira and Dennis Bergkamp. Legends isn't a dedicated mode, but will allow you to include these legends alongside today's star players.
Contrary to Wilson's previous announcement, this exclusive content is headed to both Xbox One and Xbox 360.
More details courtesy Microsoft:
"Each Legend will have their own distinct look, unique attributes, and custom biography, and will be randomly included in Gold Packs in FIFA 14 Ultimate Team on Xbox One and Xbox 360. Fans will be able to acquire Legends in packs or through the Transfer Market, and then compete with their squads in special tournaments that showcase the skills and flair that made each of these players legendary. Each legend will be available in packs for a limited time and at different times throughout the season."
Check out the Ultimate Team Legends trailer below.