Foosball 2012 is all set to release on the Playstation Network Store on 25th July for £5.99/€6.99 (approx Rs 395), Sony announced.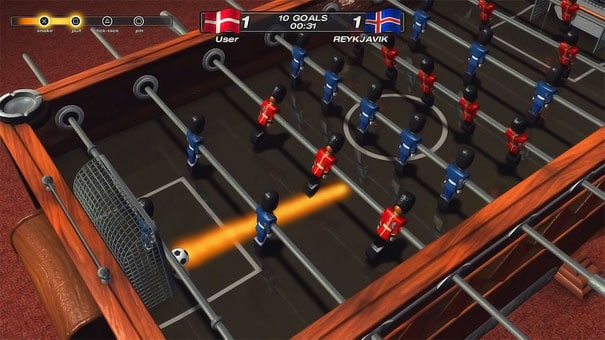 The simulation of the classic table-based sport of the same name is developed for PS3 and Vita by developer Grip Games, featuring Move controller support and cross-platform play.
Buying a copy of the game on either platform entitles you to a copy on the other platform too. In addition, game saves can be carried over between the two platforms. Cross-platform support also extends to online play, meaning PS3 users can pit their skills against Vita users and vice-versa.
Playstation Plus subscribers can pickup the game for £3.99/€4.99 (approx Rs 285). A free trial of the game will be available on both PS3 and Vita.