Plants vs Zombies 2 is now available worldwide as a free-to-playgame. The sequel to the colorful tower defense game will be available on the App Store for iPhone, iPad and iPod touch and will be out on other platforms later this year.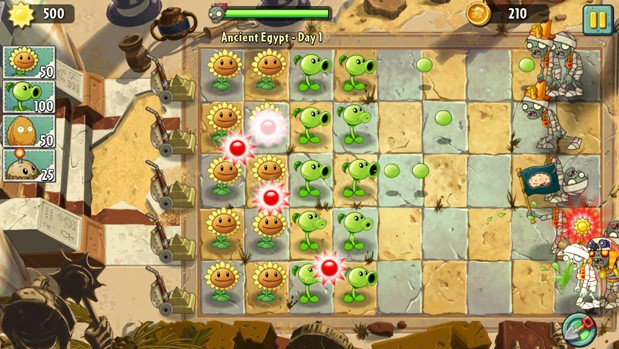 Packing in more than 60 levels and three new worlds, the game also features gesture-based power ups that increases the player's interactivity with the game.
EA chose to adopt the freemium strategy for this game, allowing players to play the game for free while restricting the purchase to upgrades and in-game items.