Wolfenstein: The New Order was a game we liked. Okay, we liked it a lot here.
The title from Machine Games came out just two years too soon to receive the same adulation as DOOM but was successful enough to spawn a small expansion campaign (The Old Blood) and Bethesda investing in giving it a proper follow up in the form of Wolfenstein II: The New Colossus.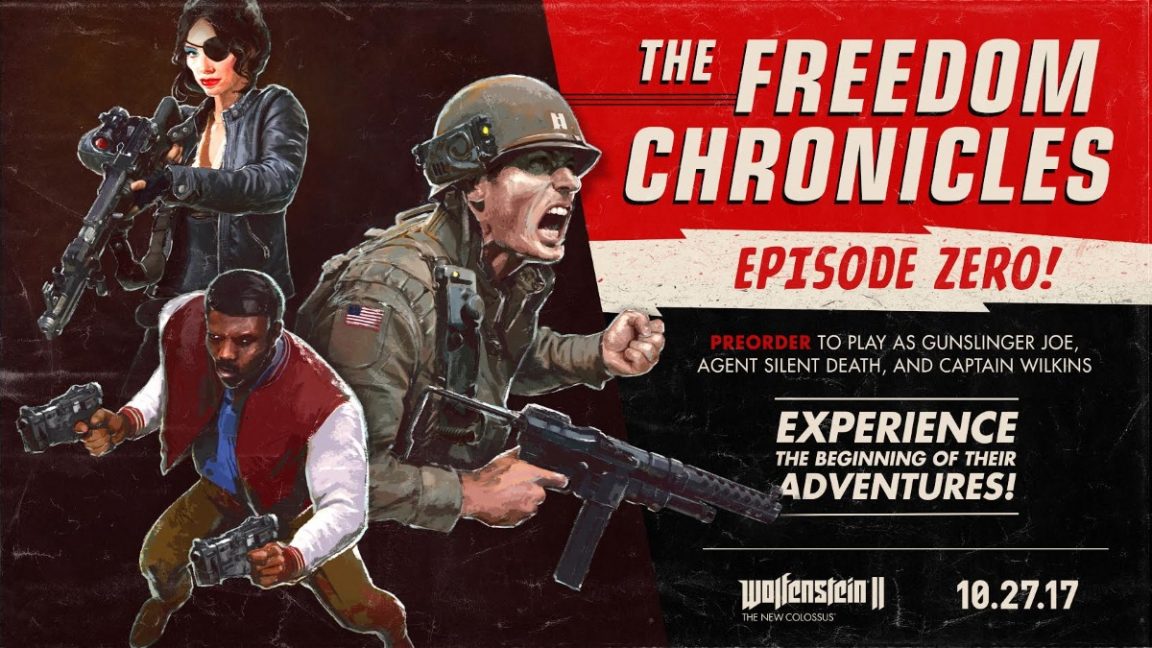 We have been getting regular content drops regarding the game since its E3 2017 reveal but the message is quite simple in all of this, killing the big bad was not quite enough to free the world from Nazi tyranny and it is the US where the fight has to go next. And the game's latest trailer continues the trend of showing how 60's America has become a warped parody of itself thanks to the Nazi's take over.
Wolfenstein II: The New Colossus is out for Windows PC, Sony PlayStation 4 and Microsoft Xbox ONE platforms on the 27 of October.