Just when you thought that Playstation Plus couldn't get any better, it manages to prove you wrong by offering this month's subscribers Deux Ex: Human Revolution and Saints Row: the Third free of cost.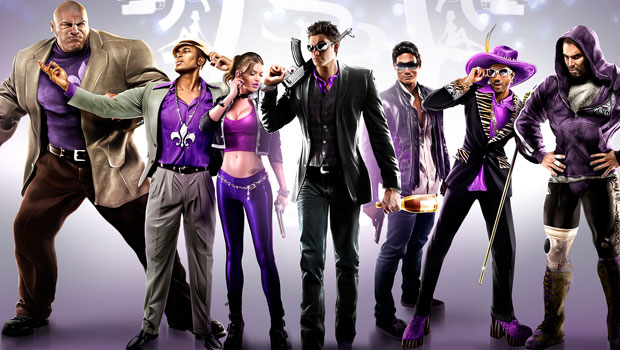 Here is the full list of games that are available for free, as well as a look at the titles on discount
For free:
Region: EU
Kingdoms of Amalur: Reckoning (PS3)
ICO and Shadow of the Colossus HD Collection (PS3)
Demon's Souls (PS3)
Rayman Origins (Vita)
Coconut Dodge Revitalised (Vita)
Region: NA
Deus Ex: Human Revolution (PS3)
Machinarium (PS3)
Saints Row: the Third (PS3)
Orc Attack (Vita)  Gods Eater Burst (PSP/Vita)
Zero Escape: Virtue's Last Reward (Vita)
On Discount
Region: EU
Tekken Tag Tournament 2 (PS3):  70% Discount
Germinator (PS3):  40% Discount
Metro: Last Light (PS3): 20% Launch Discount
Region: NA
Let's Fish! Hooked On (Vita):  (19.99$ 10$)
Portal 2 (PS3):  (15.99$ 9.59$)
Portal 2 In Motion Add-On (PS3):  (7.99$ 4.79$)
Grid 2 (PS3), (59.99$ 53.99$)
Also some of the existing titles will be taken off service, and here are the dates they'll be removed by
Region: EU
May 29th : Hitman Absolution
May 29th : Joe Danger 2
May29th : Dead or Alive 5
June 5th : Sine Mora
June 12th : Velocity Ultra
Region: NA
June 4th – Sleeping Dogs
June 11th – Closure
June 11th – Ratchet & Clank All 4 One
June 11th – inFAMOUS 2
June 11th – LittleBigPlanet 2
June 18th – SOULCALIBUR: Broken Destiny
June 25th – BlazBlue: Continuum Shift EXTEND
In case you haven't downloaded them yet, do it before they are taken off.
Update 1: Due to some delays, Orc Attack has been replaced by Gods Eater Burst.
Update 2: We have added the EU Playstation Plus update too, the original article just had the NA list.