The debut release from No Matter Studios, Prey for the Gods, has been announced for PC.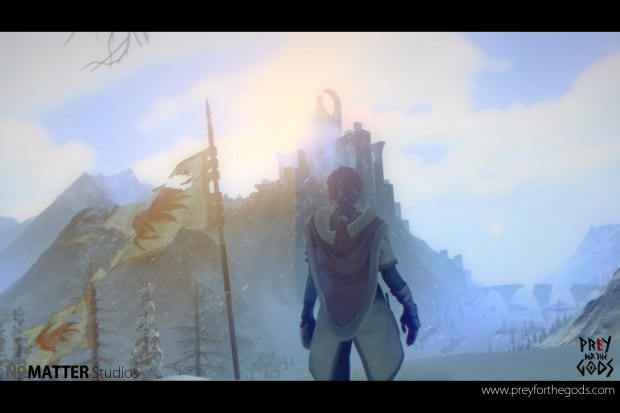 In Prey for Gods, you play a young female protagonist in a snow-covered world. The video reveals a massive boss that you encounter, reminding you bit of Shadow of the Colossus.
The game's website mentions, "In Prey for the Gods, you play a lone hero sent to the edge of a dying world to discover the mystery behind a never-ending winter."
Talking about the story, the studio continues, "Arriving with only the clothes on your back, you must survive the colossal dangers that you encounter. To restore balance and reclaim the land from the brink, you will be faced with questions that not even a God knows the answers to."
The scale and premise of Prey for the Gods definitely seems interesting, and coming form a studio of only three people, it would be great to see how they pull this off.
No release date is has been mentioned yet.