If you're an existing Xbox Live Gold Subscriber or if you subscribe now, you stand to win the one-of-a-kind Xbox Live Gold Rush suitcase – which includes a Titanfall Collector's Edition for Xbox 360, an Xbox 360 Special Edition Chrome series gold controller, an Xbox Live 12-month Gold subscription card, plus a 100 gm gold bar – a combination valued at approximately Rs 3 lakh.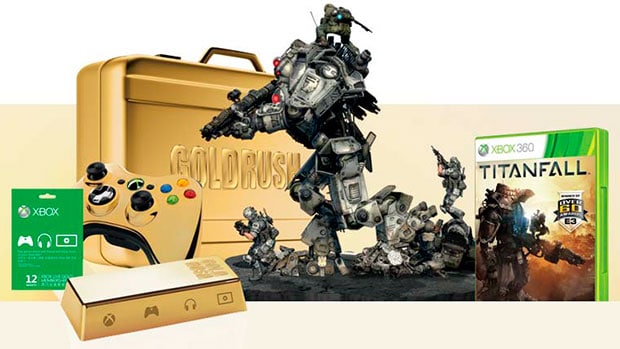 The Xbox Live Gold Rush promotion runs from now until 30th June and while existing Gold users and those who subscribe now will be eligible, only those who's subscriptions run all through the month of June will be eligible for the for this grand prize.
"We wanted to create a real sense of community for our fans and allow them to enjoy great benefits of Xbox Live Gold. Gold Rush captures the energy and passion of the world's largest social network in the comforts of your living room," said Anshu Mor, Director – Interactive Entertainment Business, Microsoft India.
In addition to the suitcase, there will also be weekly winners every Friday starting 25th April, who will receive a 12-month Gold subscription card and a Rs 2,500 Xbox Live gift card.
To add to all of that, anyone who purchases a 12-month Gold subscription card at retail and redeems it between 21st April and 30th June will get nine free Xbox Live Arcade games. We've reached out to Microsoft to find out which nine games are included in this offer.
The weekly and overall winners will be announced via the Xbox Live Gold Rush website.
Xbox Live Gold Subscription cards are available in various denominations via Amazon India, but note that you'll need a 12-month card to be eligible for the nine free games.