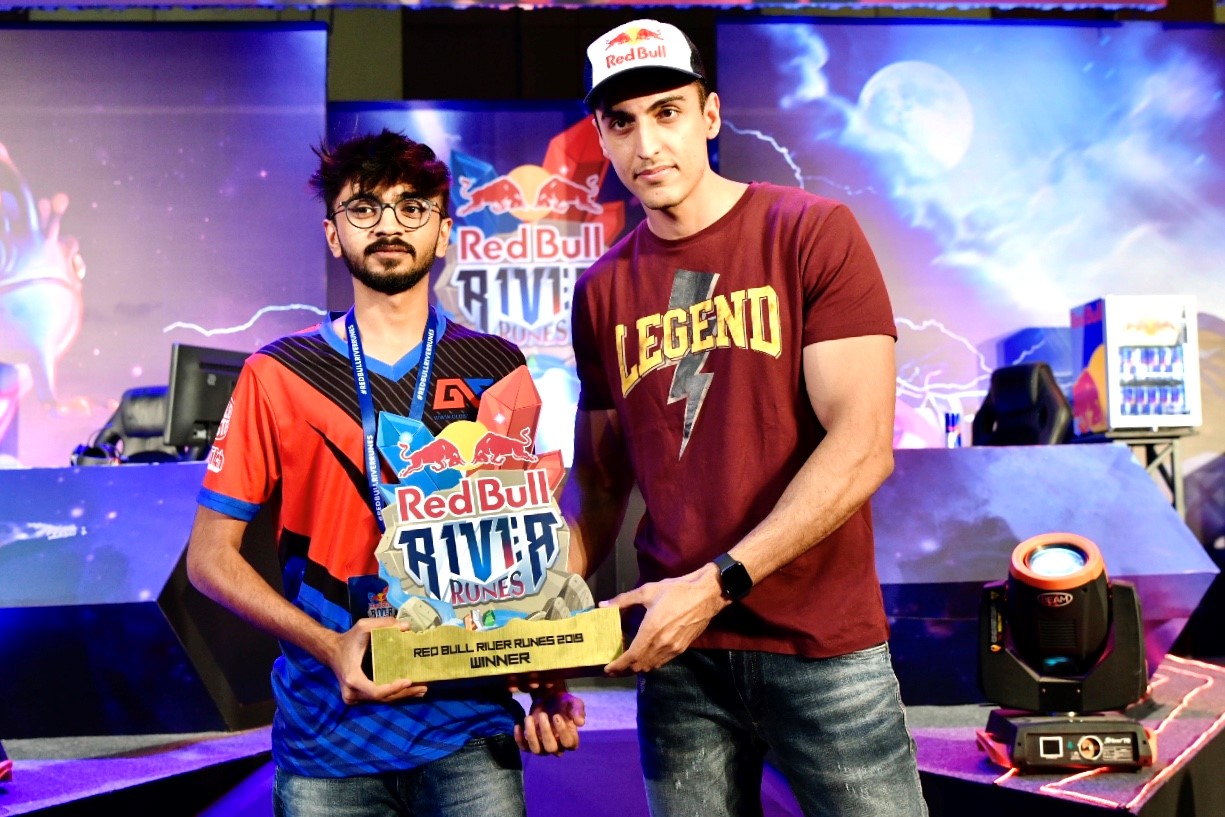 After almost two months of intense pan Indian competition, Sahil 'Micro' Viradia was crowned as 2019's Red Bull River Runes winner – for the second year in a row.
For those who haven't been keeping up, River Runes was a DOTA 2 themed one versus one competition that kicked off in August this year. The tournament took place across 20 cities throughout India, culminating in an tense final that was held in Hyderabad this weekend. This victory earns Viradia an opportunity to meet Team OG, a high-level international DOTA 2 team who've won The International two years in a row.
Viradia was ecstatic about his victory and had this to say, "It has been a swift journey for me, since I have the practice. I think my performance speaks for itself. I look forward to meeting team OG soon".