Kite Fight, a kite flying PS Move exclusive game developed by Gameshastra, is out now on PSN for Rs 300.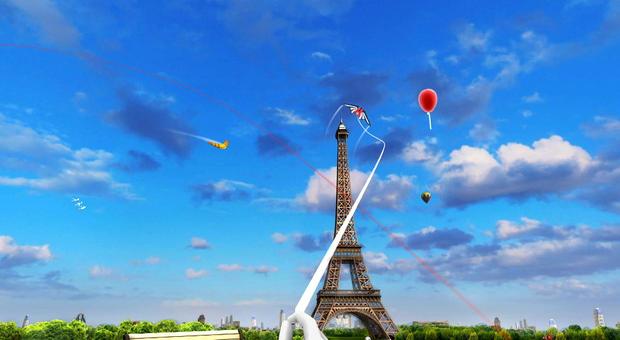 The Hyderabad-based studio has added Move-based gestures in order to provide a fun kite flying experience. Players can fly their kites in iconic locations from all over the world such as the Eiffel tower, Cape Town, and the Caribbean.
The game isn't just about kite flying though; fighting is also an essential part of Kite Fight, with players being able to engage in mid-air kite fights using the Move controller to crush the competition. Players can also earn unique power-ups to spice up the gameplay.
Kite Fight will offer players a wide variety of customisable kites to choose from. The game also offers different modes, such as Kite Duel (offline multiplayer), Survival mode with leaderboards, and the Championship mode.