At its E3 2016 press conference, Microsoft announced not one, but two new Xbox consoles, including what it calls the most powerful game console ever made.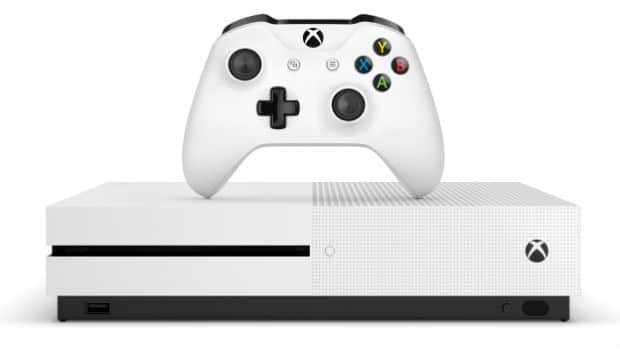 The Xbox One S is the rumoured new slimmer Xbox One. It's 40 percent smaller than the currently available Xbox One. What's more, the power brick, which consumes additional space with the Xbox One, will be within the Xbox One S console.
In terms of specs, this is the same Xbox One console that's out now, but there are a few changes. These include 4K video support for Blu-ray and streaming services like Netflix.
The Xbox One S will also support HDR (high dynamic range) output in both video and games, promising deeper colour representation.
Also shipping with the S is the new Xbox One controller, featuring textured grip, improved wireless signal performance and range with Xbox One and Windows 10, Bluetooth support, and a new thumbstick design to reduce wear.
Along with the introduction of the new controller, Microsoft showed off Disign Lab, whereby users can customise their controller with a variety of colours, and even laser-etch their names on it. Unfortunately, it's only available for the US for now. Watch the trailer here.
Xbox One S will be available in 500 GB (USD 299), 1 TB (USD 349) and a limited 2 TB variant (USD 399), but no details have been announced for India.
The most powerful console ever
Microsoft saved its biggest annoncement for the end – the successor to the Xbox One that will support 4K gaming and high fidelity virtual reality gaming.
Currently called Project Scorpio, the new console will be available at the end of 2017, and as per Microsoft, delivers 6 teraflops of GPU power. Not many other details were given, so we can expect a proper name, price and the actual design of the console sometime next year.
Concerned Xbox One users can rest easy because Microsoft says all Xbox One games and peripherals will work with Project Scorpio, and future games will work on both consoles. Several reports claim all Scorpio games will also work on Xbox One, but we're awaiting confirmation on this.
Watch the announcement of Project Scorpio below.