A help page for Mirror's Edge 2 appeared on EA's official website a few hours ago, and as expected, it was swiftly taken down by EA. If you don't believe us, take a look at the screenshot embedded within the article.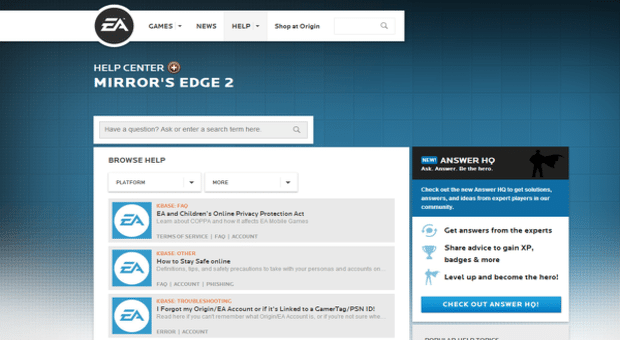 Rumors have been popping up that the cult hit would be making an appearance during this year's E3, probably as an Xbox One exclusive. Listing for the game popped up previously on Amazon's German and Italian sites, but has now been removed. It's that time of year where the rumor mongers are in overdrive, so it's best you take this news with a pinch of salt.
For more on E3 2013, check out IVG's E3 general discussion thread.