Big Ant Studios has finally announced the cover star for its upcoming cricket game, and they managed to get the very best. Sir Don Bradman, hailed as the greatest cricket player of all time, will now grace the ambitious game.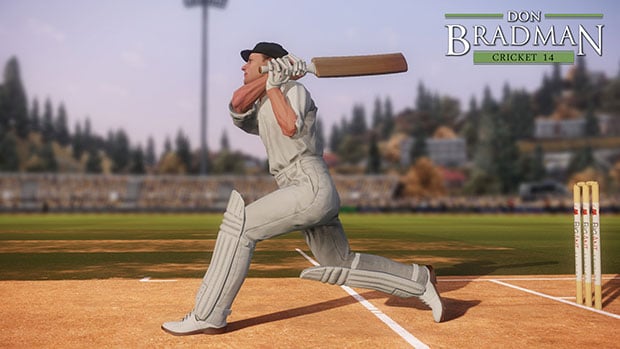 The Melbourne-based studio earlier unveiled the game as Cricket 14, however now the game's official name has been changed to Don Bradman Cricket 14.
Ross Symons, CEO of Big Ant Studios, states, "The entire Big Ant Studios team understands that with the Bradman name comes incredible responsibility. We are all sincerely dedicated to bringing cricket fans from all nations the cricket gaming experience of their lives. We consider it the greatest of honours to develop the game that bears the name of the best player of all time, Bradman".
The game also includes Bradman likeness and if the players want, they can even "recreate his record-breaking career", with the aid of historical kit items and a sepia tone filter. Big Ant Studios had previously announced several features of the game, and today it officially revealed the following:
Unique batting and bowling controls, giving full 360 shot control and line and length delivery without pitch markers.
A fully featured fielding system that allows you to run down the ball and slide to prevent a four, catch a high ball on the boundary rope, or knock down the stumps to take a vital run out. You are always involved in the play at every stage of the game.
Ball physics giving realistic edges, bat-pad catches, and movement off the pitch.
A complete player physics system with individual attributes including weight and height ? imagine running in a two-metre bowler to deliver that perfect bouncer!
Appeal and electronic review system allowing challenges of the umpire's decision.
Practice nets: Hone your skills to perfection before taking to the field.
Dynamic time of day, weather System and pitch degradation that are based on real world data with effects occurring in real-time throughout a day's play.
The Cricket Academy, allowing for unparalleled customisation of your cricket experience, creating teams, players, tours, competitions, match types, and even umpires.
More than 4,000 community-created players and teams ready to download and use in-game.
An online save system that lets you continue your match whenever you want with online opponents.
Licensed by the Bradman Foundation, the game is expected to arrive on PS3, 360 and PC this year. Next-gen enthusiasts also have something to look forward to as the PS4 and Xbox One versions are also in development and scheduled for a mid 2014 release window.