Digital Extremes, the studio behind games like Darkness II and Dark Sector has announced that their latest free-to-play, cooperative third-person shooter, Warframe will be a PlayStation 4 launch title.
Creative director Steve Sinclair told IGN, "Sony caught wind of [Warframe], and said, 'hey, what do you think of bringing it over to PlayStation 4?', and we were very surprised to hear that." He further added that they chose to work with Sony because the studio, "retains control of the game, and we don't have to necessarily get into bed with a publisher and sell away our ideas and kind of lose our creative vision for the game."
"Their attitude, their support and their willingness to work with us to get on the console is an incredible opportunity for a studio like ours,". For those wondering, Sony allows studios to self publish on their platform unlike Microsoft who requires studios to have a publisher. Clearly that was the deal breaker in this case because when asked whether Warframe is a Playstation 4 exclusive, Sinclair answered, "Well, so far, it's looking that way, yes".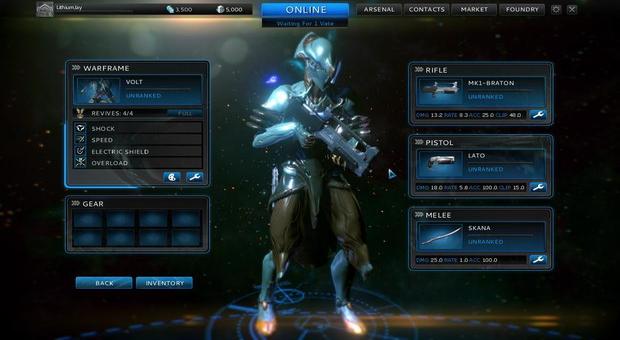 Waframe was first announced for Windows PC in 2012 (beta link) and will now join other ftp titles such as Dust 514 and DC Universe Online in the Playstationverse.
For more on E3 2013, check out check out IVG's E3 general discussion thread.